5 Ways Team Shopee Has Fun Together!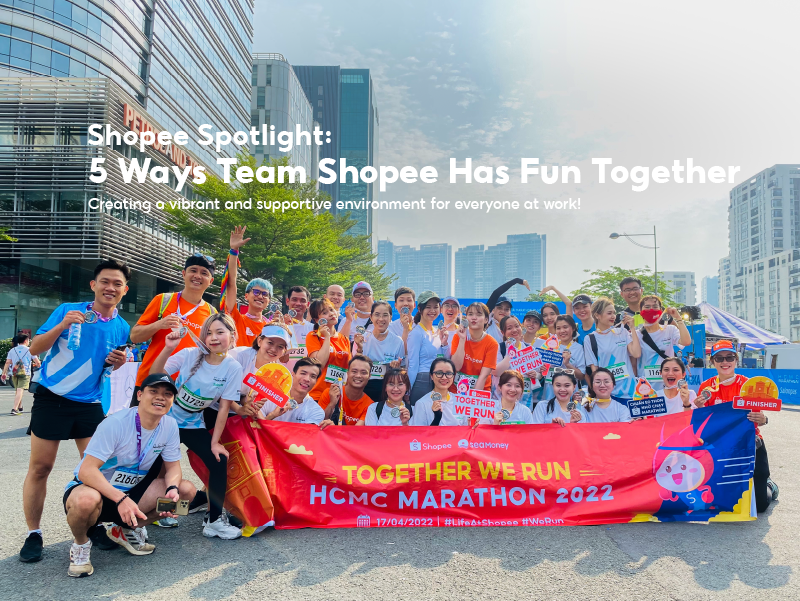 Did you know that Shopee's personality is defined by three key attributes —  simple, happy, and together? By organising fun and exciting year-round events at Shopee, we encourage our employees to bond and experience our work culture as one team! ✨
Check out five ways we have fun together as Team Shopee below.?
---
#1. Exciting events for all to engage in meaningful interactions with one another
We know that where we are today is due to the collective effort of our teams! Milestone celebrations, such as our year-end campaign events, are held to show our appreciation for the contribution of our employees. Besides celebrating our achievements for the year, we commemorate local holidays and festivities often too. On these special days, our employees can expect fun-filled activities and enjoy delicious treats together. After a quick recharge and some fun, our employees can approach the rest of their workday with a fresh state of mind and produce their best work!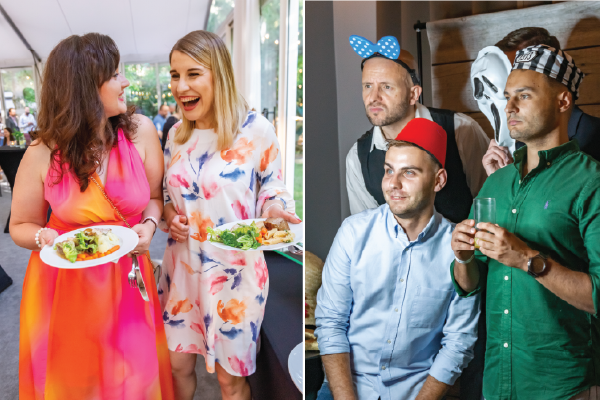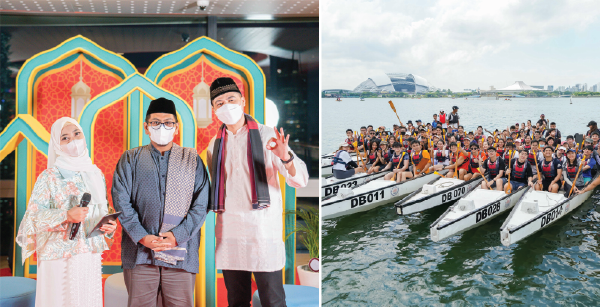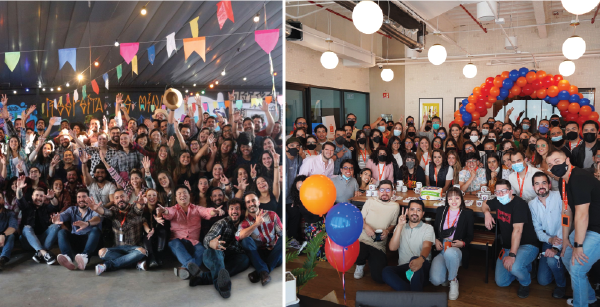 #2: Shopee interest groups to connect and build relationships across teams
An essential part of employee engagement is connecting with the wider Shopee community. Shopee's Interest Groups are just one of the many ways employees can build a network of like-minded friends in the workplace, by gathering those who share the same passion! Our interest groups encourage a welcoming and supportive work culture for all Shopee employees and interns to join. 
Today, we have a variety of different interest groups across our offices catering to a diversity of interests such as Badminton, Coffee Appreciation, Pool, Rock Climbing, and Surf Skating.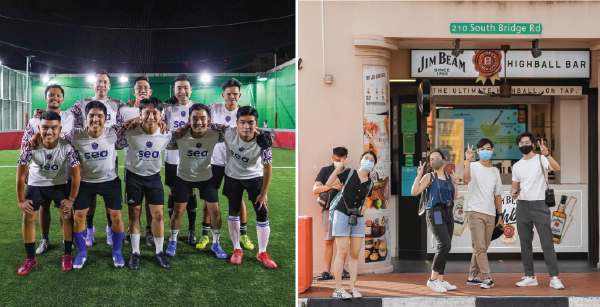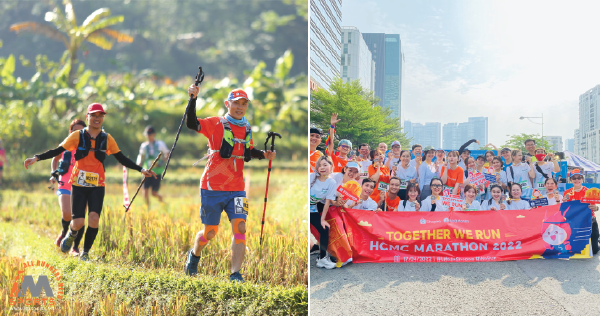 #3: Wellness initiatives to encourage self-development and social connection
There are various aspects of a person's well-being, including mental, physical, emotional wellness and more. At Shopee, we hope to nurture a supportive environment by providing respite and social connection opportunities. This is why our wellness programme includes various initiatives for self-development. They are designed to meet each individual where they are at, depending on the growth they would like to achieve for themselves. 
For example, our workshops cover motivation, health, self-compassion, and even personal finance. We also host our bi-weekly Wind Down Wednesday sessions, where employees connect in small groups within the Shopee community, seek support, and enjoy conversations with each other. Personal development continues at work, where our culture empowers Shopee employees to be the best version of themselves every day!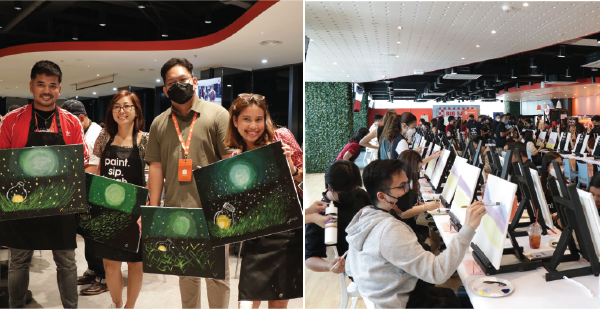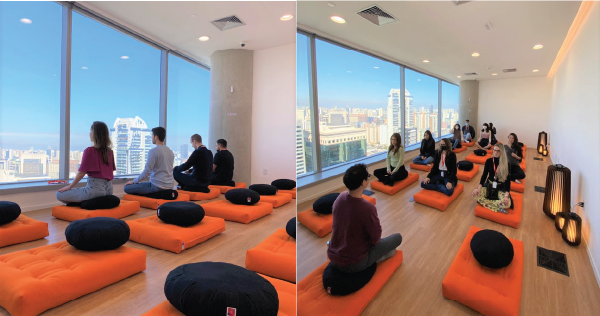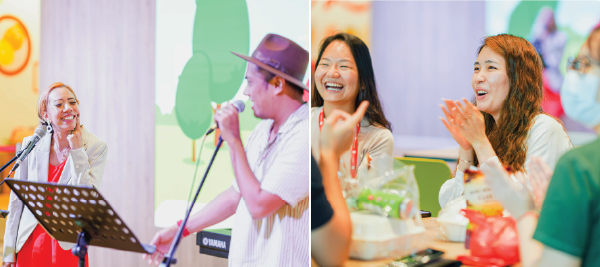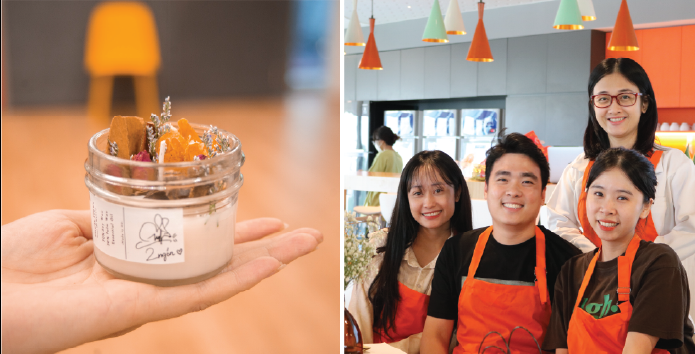 #4: Creating a family-friendly culture to support our employees through every stage of life
Juggling between work and family commitments is no easy feat for any parent. Our initiatives and culture strive to help parents and soon-to-be Shopee parents find a balance between their work and family responsibilities. This is because we believe that it is important for our employees to have fulfilling lives at work and outside of work. We endeavour to help working parents feel supported not only through practical benefits, but also by their team and fellow parents. 
We have various channels where our employees can exchange parenting tips with one another. Check out our article here for more on how our work culture supports our working parents at Shopee!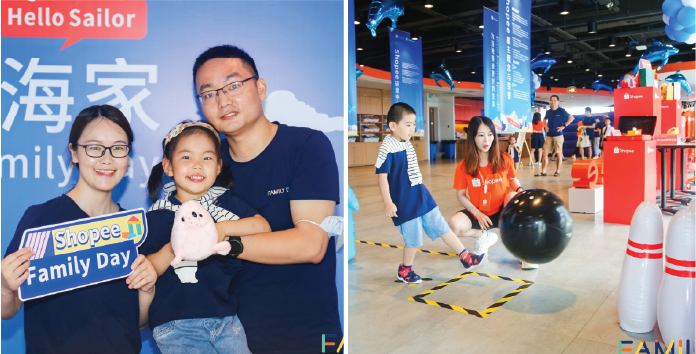 #5: Creating a community of support for Women@Shopee to thrive
At Shopee, we empower women to carve their own paths to success. We do so by offering a wide range of development opportunities and strong communities of support, so that they can upskill, train and succeed with us.
During International Women's Day this year, we invited our female leaders from various offices to share their personal experiences and tips to uplift others. For more of our Women@Shopee initiatives, check out our article here for more on how we support Women@Shopee!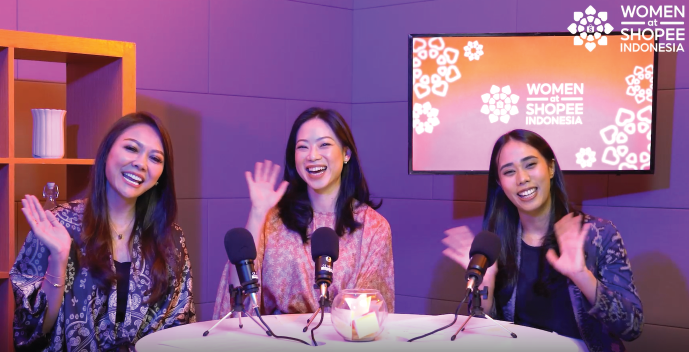 By caring for our employee's well-being and welfare, we create a vibrant and collaborative environment and work culture at Shopee, where they can be their best selves.
---
Employee engagement events are just one of the many ways we hope to enable our employees to enjoy fulfilling careers. Want to be a part of Team Shopee? Check out our open roles here.
Watch the video below to see how Shopee celebrates Global Wellness Day with a series of fun and exciting activities!

Photos were taken in compliance with local COVID-19 safety measures or before the COVID-19 pandemic.
Read more from the Life at Shopee Blog