Starting the Year Right — 2021 Takeaways from our Employees across the Region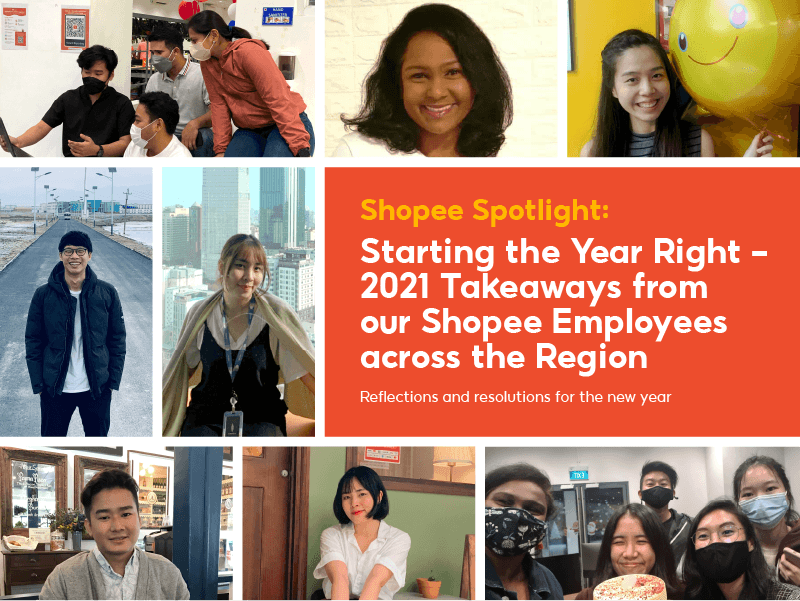 Every new year brings fresh learning and growth opportunities. As 2021 drew to a close, we spoke with five of our employees across our regional offices about their reflections on their Shopee career in the past year, and their resolutions for the year ahead.
---
1. "As a manager, I've learnt to tailor my approach for each person." — Ploy, Shopee Thailand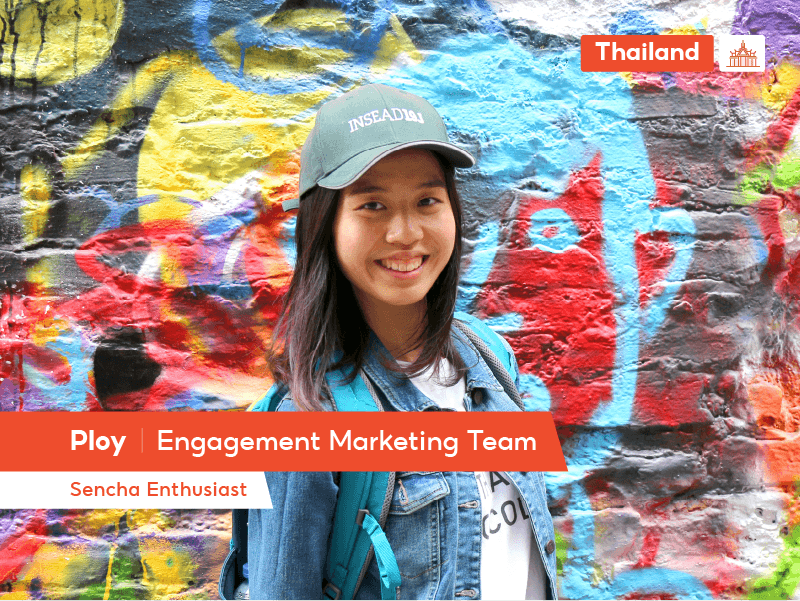 Hello, I'm Ploy! I lead the Engagement Marketing Team at Shopee, where we have fun creating opportunities for our users to have just as much fun as we do on the Shopee app. 🎮 Our work covers our live streams, games, and feed features.
In 2021, I was given the opportunity to manage a bigger and more diverse team. I've realised the importance of guiding my team by tailoring my approach for each person. 🧑‍🤝‍🧑 It took some getting used to, but it's been an incredibly meaningful experience being able to support my team, and see them grow to their fullest potential. I'm grateful for the trust that my colleagues have given me, as I continue to grow my skills as a manager. I consider it to be one of the greatest milestones I've achieved this year. 
My 2022 new year's resolution is to continue to work hard and work smart, and go beyond my boundaries. This year will be another exciting and challenging ride in my Shopee career, so let's remember to enjoy the process and have a good time! 🎢 
2. "2021 was a year of many firsts, I'll keep facing challenges with a smile!" — Tom, Shopee Taiwan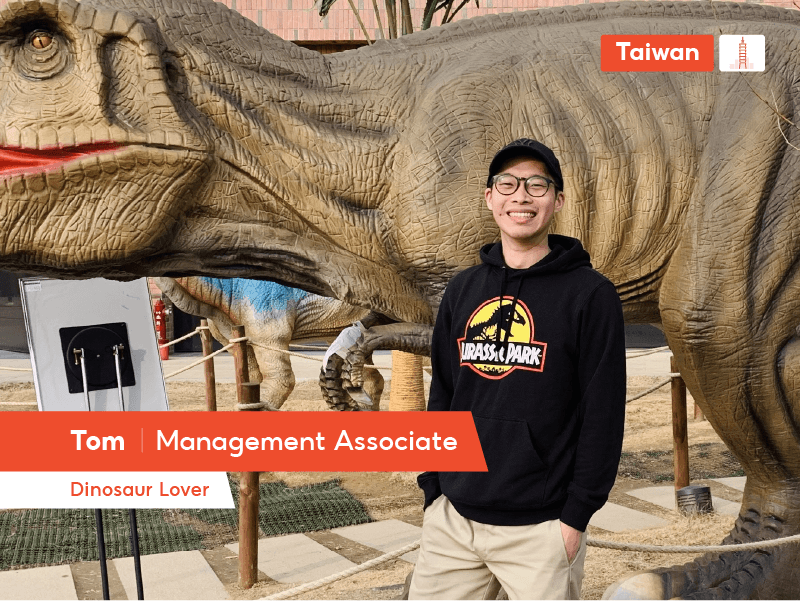 Hi, I'm Tom! 🦕 As a Management Associate in Shopee, I get the opportunity to work in different teams across our offices. In 2021, I worked with the Marketing team in Taiwan before rotating to the Shopee Express team in the Philippines. 
Last year held a lot of 'firsts' for me, and it showed me the vast learning and growth opportunities from challenges. When I was in Taiwan, I found myself handling the 618 Campaign for the first time — our biggest mid-year shopping 🛒 festival. It was definitely a learning curve, but with my managers and team's creativity and guidance, we concluded a successful project. 
Over in the Philippines, it was my first time working with cross-language and cross-cultural teams. 🌏 My managers and colleagues were patient in helping me better understand the local Philippine market, and I really appreciated the experience of adapting to different working cultures.
In 2022, I want to continue smiling in the face of new experiences. I also hope to build my leadership skills, and bring my Shopee career to a whole new level! 😊
3. "We have the strength, adaptability and presence of mind to overcome anything." — Sarumathi, Shopee Singapore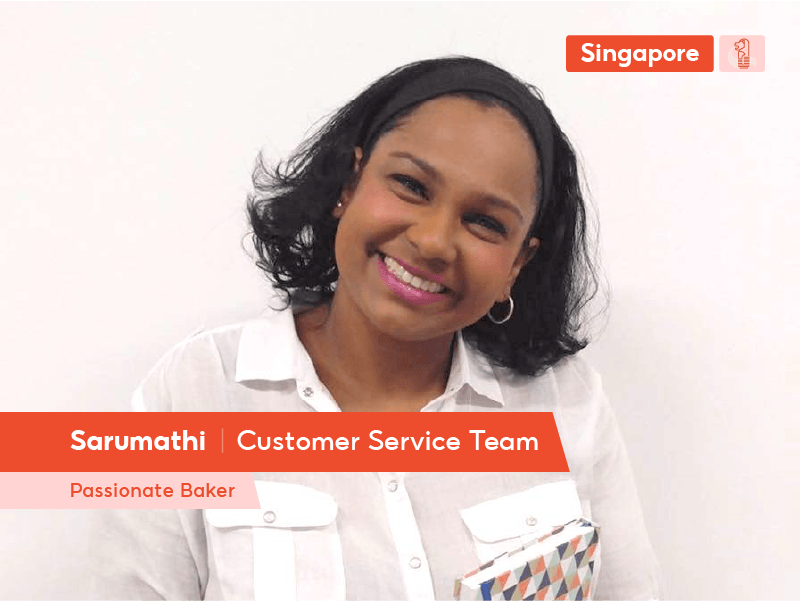 Hello 🙋, I'm Sarumathi, and I help to improve the service quality of our customer service agents for our buyers and sellers.
What 2021 taught me is that we have the strength 💪, adaptability, and presence of mind to overcome any challenges. Throughout last year, there was an influx of queries from our buyers and sellers about whether their orders could be affected due to the pandemic 🚚 . As a result, our team swung into action and improved our processes, to ensure our agents were able to connect with and reassure our users. Knowing that we had an impact on the experience of so many users during difficult periods of change was especially meaningful for me. 
My 2022 new year's resolution is to be grateful for what I have and to look on the bright side no matter the situation. We definitely need to throw in the usual too — to continue focusing on getting fit, reading more, and improving my skills as a baker! 🍰
4. "It takes time to grow, so have faith in your abilities and keep moving forward." — Lan Anh, Shopee Vietnam
Hello, I'm Lan Anh, and I develop business strategies for sellers in the beauty industry 💄 to grow their sales. 
2021 marked the first year of my Shopee career journey, and it was filled with both challenges and opportunities for growth ⛰️. I really enjoyed collaborating with different teams for my work on pricing and flash deals, which strengthened my technical skills, and helped me to gain confidence in speaking up and sharing ideas. The most important lesson I've learnt is that it takes time to grow, and it's important to keep my spirits up 🙆 and move forward, even when you doubt your abilities as a fresh graduate or when you make a mistake (we all do!). Never, ever give up.
In 2022, I want to become an even better version of myself, by placing myself in new situations,  absorbing new knowledge just like a 'sponge', and to never stop learning from others. 🌱
5. "I want to uplift my teammates and keep on learning." — Jofer, Shopee Philippines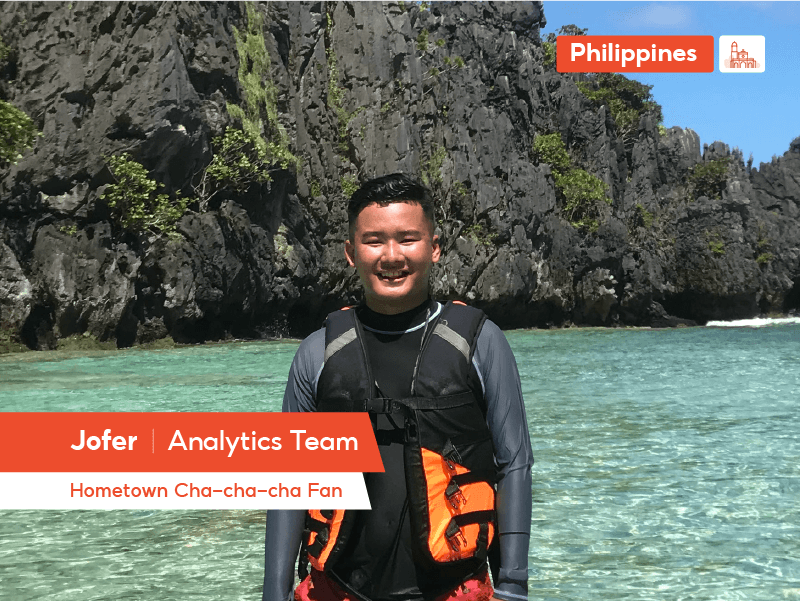 Hi, I'm Jofer. As an Analytics Lead, I use data to guide the Operations team to meet targets and maximise customer satisfaction. 😄 Most people look forward to Shopee's double-digit sales and so do we — our team gets excited about them because that's when a ton of orders come in, and it's all hands on deck 🚢 to give our users the best possible order experience! 
2021 has been a productive year for me both personally and professionally. Since I've been working from home, I've translated what used to be my commuting hours, to enrol in online courses. I also joined a post-graduate programme 🎓 to further enhance my understanding of business and management. The world is ever-changing, especially for e-commerce, so it's vital that we keep on learning. 
This year, I want to be an uplifting and optimistic teammate for my colleagues, who delivers data insights 📈 in an engaging and easy-to-understand manner. I'm also looking forward to enjoying more Korean dramas! 
---
Embark on a Shopee career filled with learning and growth with us here.
Watch this video to see how Shopee employees come together to celebrate our collective successes and breakthroughs as one team!

*Photos were taken in compliance with local COVID-19 safety measures or before the COVID-19 pandemic.
Read more from the Life at Shopee Blog