Building a Learning Culture that Puts Our People First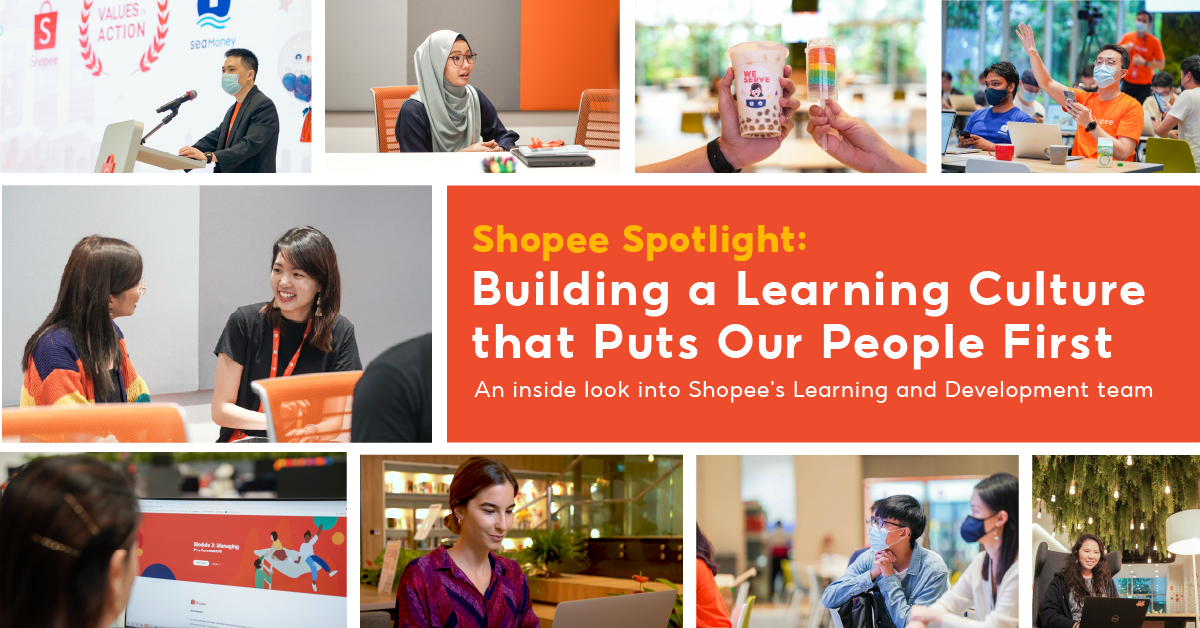 No matter what your role or your experience is, it's important to continue learning and developing new skills. We met up with Chee Leong and Doris from our Shopee Learning & Development (L&D) team, to hear more about their personal learnings, what they do to help employees reach their full potential, and their tips for a growth-filled career.
---
Hello there, tell us about what you do in Shopee. What's one interesting thing you've learned recently? 
Chee Leong (C): Hello, I'm Chee Leong, and I lead the Programmes team. My team designs and drives strategic learning programmes to support the growth of our employees, as well as build a strong learning culture here at Shopee. 
Something fun I've learnt recently while watching a documentary is that octopuses are creatures of high intelligence, and they can even use tools to escape from a cell. I'll definitely remember this the next time I'm offered a plate of octopus sashimi!
Doris (D): Hi, I'm Doris, and I'm the Regional Virtual Learning team lead. My team manages the Shopee Learning Portal and develops e-learning courses for our employees. 
To impress my family and guests over dinner, I recently watched a couple of YouTube videos on food presentation. It was fascinating to find out that cold water could make spring onions curl up beautifully as a garnish, and I had fun practising my knife skills while making carrot flowers.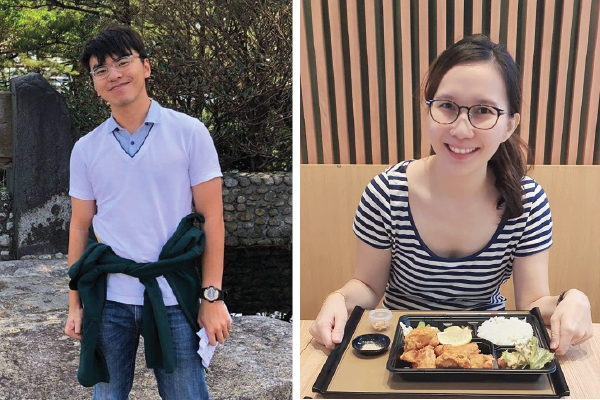 Could you introduce the sub-teams of L&D at Shopee, and what they do?
D: Each of our L&D sub-teams plays a unique role to develop our employees. For example, identifying learning needs and co-creating learning initiatives with each team, which ensures that employees have the required skills as they progress in their careers. We train our leaders too, with the essential skills needed in their role from first-time managers, all the way to senior management.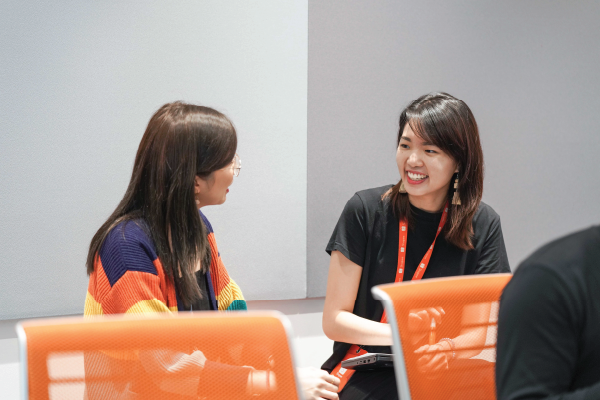 C: The L&D team also oversees the new hire onboarding journey, and organises events such as a Learning Festival to promote learning and development. An interesting fact you may not know is that we hold initiatives such as cross-cultural communication workshops to help our colleagues in international teams work and get to know each other better together as well!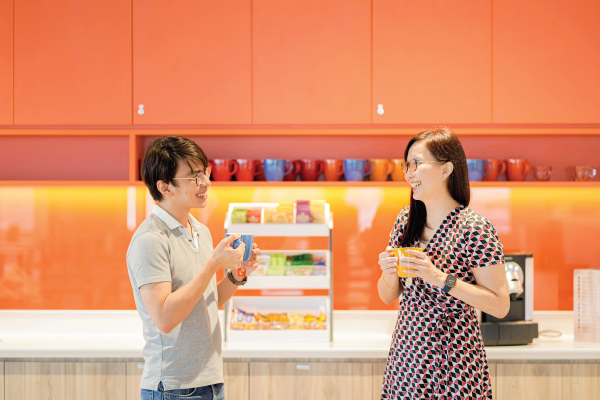 What's Shopee's learning culture like?
D: Shopee's learning culture is highly collaborative, as we constantly communicate and exchange our ideas to create new and exciting initiatives to build our employee's capabilities. Employees learn from each other in teams, projects or courses, and everyone actively contributes to a mutual learning environment.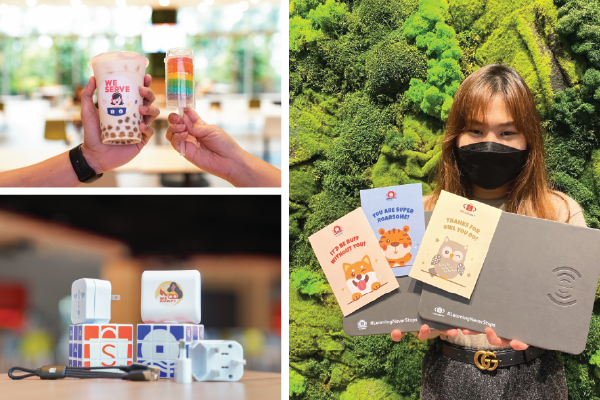 C: Our learning culture is proactive, where employees take ownership of their own personal and professional growth, and take active steps toward developing themselves. It's also an empathetic one, putting the needs of our employees first. For example, we crafted a structured three-month onboarding journey with interactive workshops to help our new joiners adapt to our work culture. We also make sure everyone has a supportive team buddy to accompany them as they settle into their new role, and help them build relationships within their new team.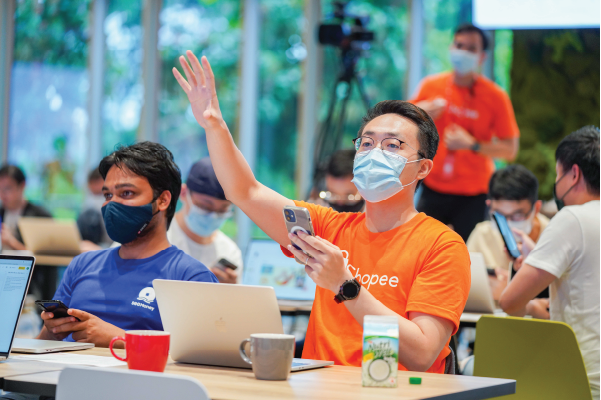 "The L&D space is dynamic and ever-changing," what do you think of this statement?
D: This is definitely true! We built our own Learning Portal from scratch, and we're working to make it better every day. Our ultimate goal is to achieve an artificial intelligence-powered learning platform, and our next exciting milestone is to personalise courses based on each employee's role, development plan and goals.
Today, I'm proud to say that we've successfully launched our in-house Shopee Learning Portal across our local offices in the region, with over 200 courses, benefitting thousands of employees. It has been incredibly fulfilling to know that our Learning Portal has played a big part in the learning journeys of so many people.
C: I absolutely agree. To give another example, when we first started many years ago, our content was more general to cater to the needs of the majority of our employees. A 'problem solving' lesson might have more universal tips. Now, however, we work closely with each team to develop case studies to encourage specific applications for the problems they face, which is even more meaningful for them.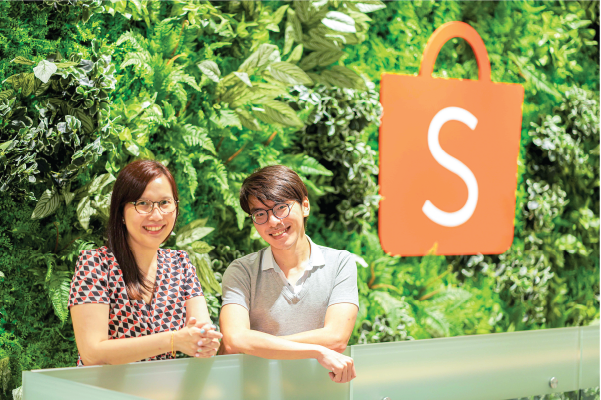 Could you share some tips for people who want a growth-filled career?
D: If I could sum it up in a phrase it would be this: learn, unlearn, and relearn! Make learning part of your daily routine. It could be either acquiring a technical skill, or developing soft skills to improve your productivity, confidence, and relationship with others professionally and personally. Remember to unlearn irrelevant skills at work and be open to what's new. Finally, relearn to position yourself for greater heights. 
C: While it's important to focus on your areas of improvement, it's also key to appreciate your strengths and leverage them to value-add to the organisation and your colleagues. Identify the unique value that you can bring to the table. 
Also, make time for constant and meaningful reflection. It's tempting to focus on being busy and productive. However, it's important to reflect on your journey, your everyday successes, your challenges, and what you could do differently moving forward.
---
Excited by the learning culture that the Learning and Development team created? Explore a growth-filled career with us here.
How do we encourage a love for learning at Shopee? Watch this video to find out more about the learning opportunities and resources we have to chart our employees' growth.

Photos were taken in compliance with local Covid-19 safety measures or before the Covid-19 pandemic.
Read more from the Life at Shopee Blog