How a Growth Mindset Can Help to Develop Your Career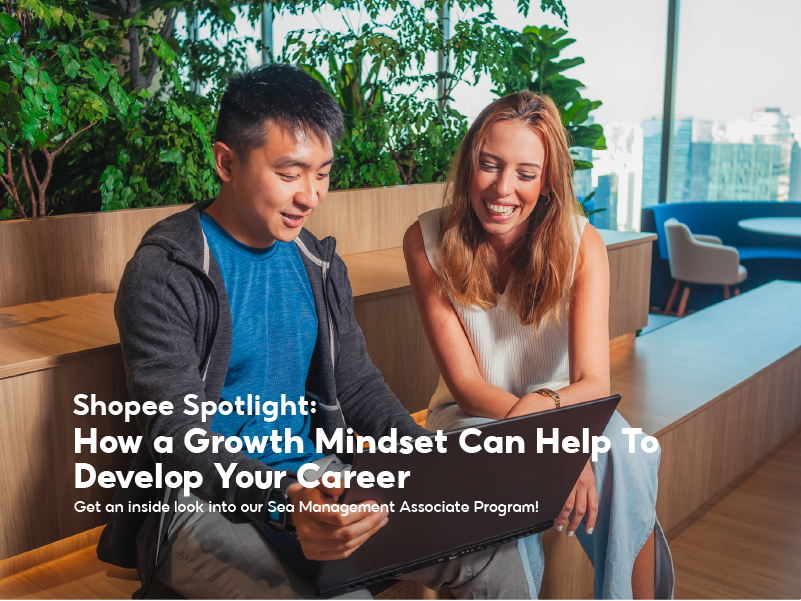 People with a growth mindset actively seek learning opportunities, which result in more career success. We met up with Marvin and Xiang Jun from our Sea Management Associate Program (MAP) (Shopee & SeaMoney track) who shared about their journeys and tips on how they keep themselves growing and develop their career across diverse functions.
---
#1: Exposure to various functions to have a deeper understanding of the business
M: As part of the Sea Management Associate Program, I'm given the opportunity to rotate across departments, businesses and geographical borders. For example, I completed my rotation in Brazil's SeaMoney team, where I looked at building strategic partnerships to help grow the digital payment and financial service business in the region. 
I've also had first-hand exposure to teams across Operations, Product Management, and Business Development, and worked on international projects for Indonesia and the Philippines. Rotating across functions has been very helpful to understand the business from multiple facets. This exposure definitely broadened my perspective and enabled me to solve problems from a more holistic point of view.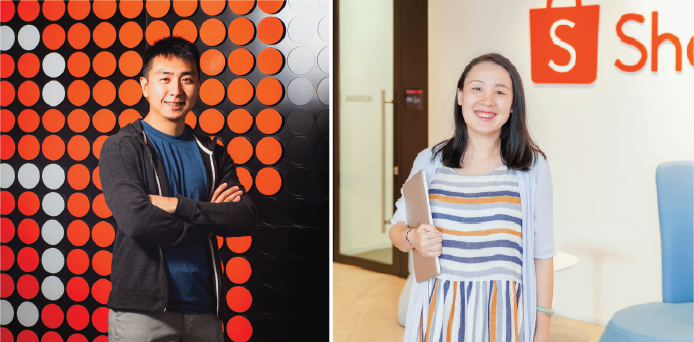 X: As a fresh graduate, I was curious about every part of the e-commerce business, and eager to explore different opportunities. My work involved a myriad of portfolios, from Game Production, Business Development, Operations, to special projects for Malaysia and Taiwan. This gave me a comprehensive overview of the e-commerce industry. It also helped me to understand my strengths, and eventually decide which business area I should focus and grow my career on.
Because of the invaluable exposure I was given, I'm able to understand how different parts of the company come together to achieve our common goal. I feel even more confident in my role as a manager in the Regional Product Management team, building solutions for our buyers and sellers.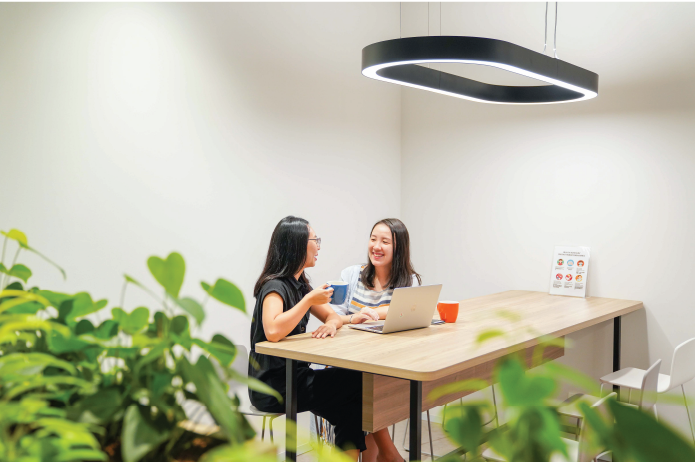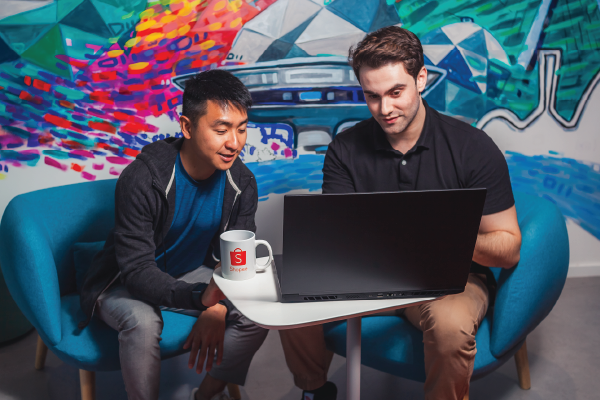 #2: Take on overseas assignments to broaden your horizons
M: An overseas assignment can do wonders for your professional growth. As part of the Sea Management Associate Program, I had the opportunity to work in Brazil for my overseas rotation, which was well-supported by the company. I communicated directly with potential external business partners to understand the business landscape, and negotiate business partnership terms. I also worked closely with the Brazil team to leverage their local expertise to create a customer-oriented solution. My experience with our Southeast Asia offices also helped me to anticipate and address challenges for our launches in Brazil. Having a regional perspective and exposure to local markets broadened my perspectives and ability to connect the dots.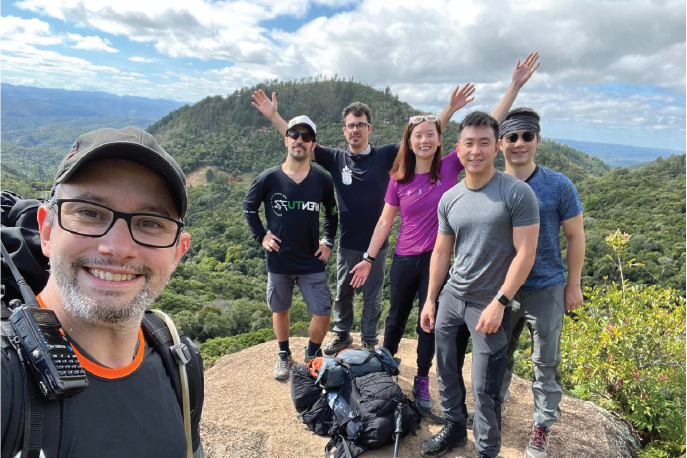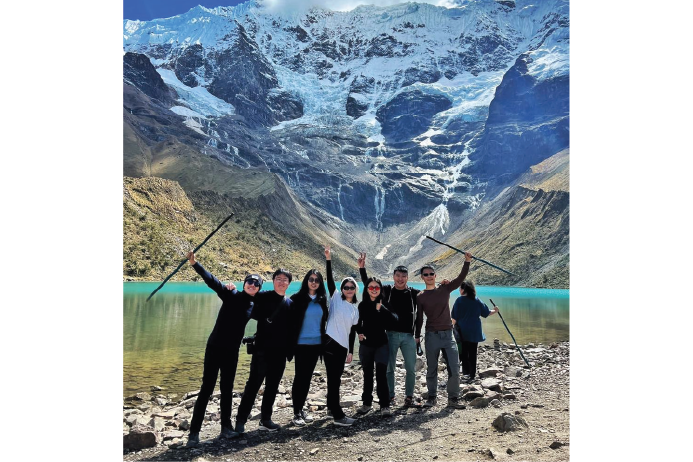 X: Likewise, I grew a lot through my overseas stint which gave me a deep understanding that every market's needs are unique. My rotation brought me to Taiwan, where it was interesting to learn about their domestic shopping habits, and how we could deliver a hyper-localised experience to users by catering to local needs. For example, there was a trend that showed many Taiwanese users preferred to pick up their orders from convenience stores rather than home delivery. Therefore, we made sure to tailor our delivery routes and processes accordingly to include a convenience store pick-up option, to satisfy the needs and wants of our Taiwanese users.
I also helped to set up the cross-border logistics to deliver products from mainland China to Taiwan. Back then, my team and I created live performance management systems to monitor our deliveries in real-time — the first of its kind in Shopee Taiwan!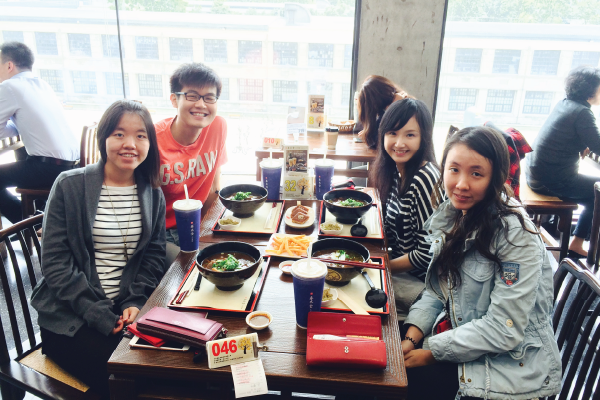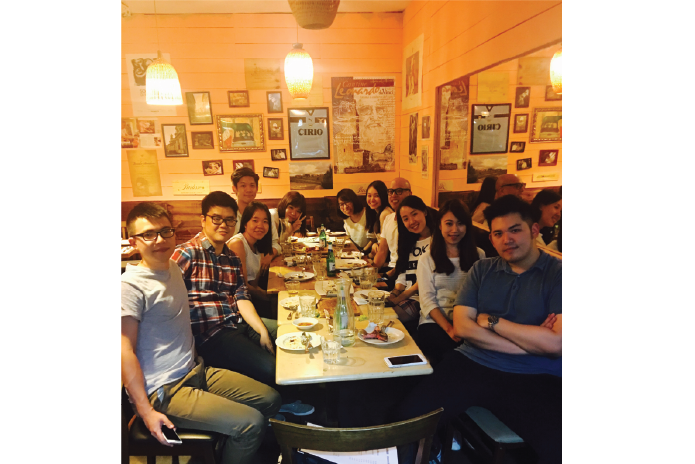 #3: Seek out challenges and embrace learning opportunities
M: I've always believed that a can-do attitude is an important trait for career development, even when the work seems challenging. The greatest highlight for my career so far was my role in a big project during my third rotation, where I led the creation of a product from inception all the way to delivery. We were exploring the idea of launching a digital insurance marketplace in Indonesia, where users can purchase health and accident insurance via the Shopee app. Our objective was to make insurance easy to access, easy to understand, and highly affordable.
To achieve this, we conducted market research to understand the local landscape, ideated the user journey and collaborated across teams to develop the product. Now, Shopee users in Indonesia have easy access to affordable insurance. I am thankful to have such an opportunity in such an early stage of my career which greatly sharpened my skills and allowed me to grow. I was immensely proud of the achievement.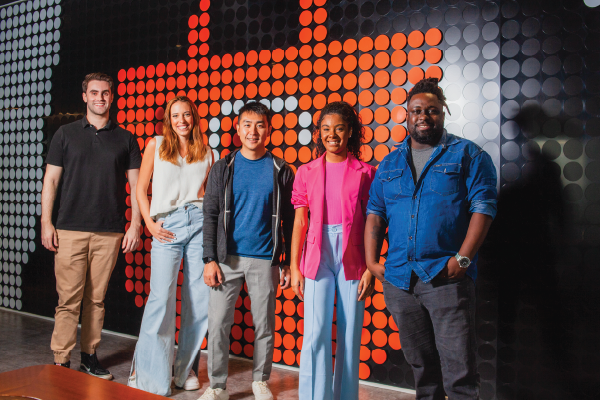 X: I definitely grew the most in my career when I embraced learning opportunities. My journey through the Sea Management Associate Program saw me supporting successful business launches across three different markets: Singapore, Malaysia and Taiwan. In Taiwan, I was proud that my self-developed tools and dashboards helped to optimise the performance of our internal operations. When a typhoon hit during my rotation there, we could see its immediate impact on our deliveries which allowed us to respond immediately. 
In Singapore and Malaysia, I was responsible for curating and developing new business lines. I spearheaded three business functions simultaneously, including Seller Management, Category Management and Platform Management. I was also able to transfer my knowledge of logistics from my rotation in Taiwan to these markets. This cross-pollination of knowledge in addition to the unique market intricacies that I observed across all three markets added much to my understanding of the business. Needless to say, these projects were very fulfilling experiences that empowered me to grow and develop myself by leaps and bounds.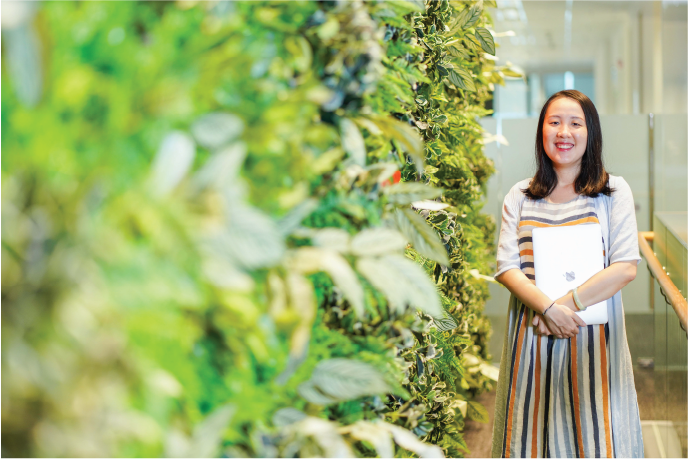 Tips for professionals who are seeking employment and career growth?
M: I think it's important to be aware of your strengths and development areas and proactively look out for ways to sharpen your strengths, or improve on your development areas in your job.
My advice to fresh graduates in particular is this: develop a good understanding of the roles you are interested in via networking or other means, before committing to a career path. 
X: My advice would be to enter or switch to an industry or company with growth potential, so that you can grow your career with them and be exposed to more opportunities along the way. 
In addition, when considering your career options, ensure that you understand the company and industry well. I did a lot of reading on my own to increase my knowledge of Shopee and e-commerce. It gave me the conviction to eventually apply for the Sea Management Associate Program, and I never looked back!
---
Develop your career with the Sea Management Associate Program (Shopee & SeaMoney track)!
The Sea Management Associate Program (MAP) is Sea's flagship program for aspiring graduates who seek to make a difference with technology and become future leaders of the industry. Under the Sea MAP, you will get to choose a track where you want to become a leader: Finance, Garena, or Shopee & SeaMoney.
Each track, over the 2-year program, consists of four 6-month rotations – for you to gain in-depth and diverse exposure across the departments. You will drive critical projects, work with diverse regional teams, and receive direct guidance from senior leaders.
Applications are now open till 31 October 2022. Learn more about the program here. 
---
Check out this video to hear from Sea Management Associates across different tracks, as they share key takeaways and highlights of their SeaMAP journey.

Photos were taken in compliance with local COVID-19 safety measures or before the COVID-19 pandemic.
Read more from the Life at Shopee Blog