How to Make an Impact in Your Internship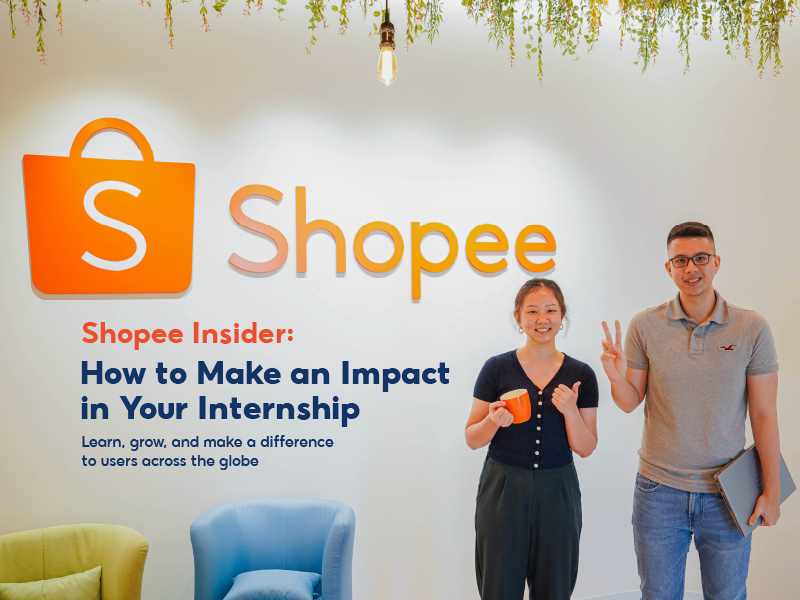 What kind of impact can you make as an intern? Hear from our interns, Crystal and Janeil, as they share about their Shopee internship experiences, and how they were empowered to make a difference.
Read on to find out about the exciting projects they worked on, their journey with big data, and even vending machines that dispensed free snacks!
---
Hi guys! Introduce yourself, and your current Shopee internship role.
Janeil (J): Hello, I'm Janeil and I'm currently pursuing a degree in Marketing at the Singapore University of Social Sciences. At Shopee, I'm an intern with the Marketing team. My team handles offline marketing efforts, such as events, activations and media drops. My role involves managing a wide range of tasks including ideation, execution, working with internal teams, external vendors, and post-campaign reviews. 
Crystal (C): Hi, I'm Crystal! I'm pursuing a degree in Information Systems at Singapore Management University, and am interning in the Regional Operations team at Shopee. My team manages and works on improving the performance of Shopee's customer service agents. In my role, I use data to uncover insights, and pitch solutions to improve our existing strategies.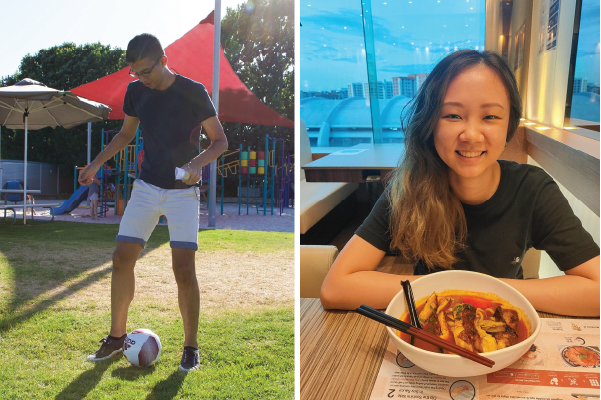 #1 Know what you want out of an internship
J: I wanted to do an internship where I could make a difference. As a marketing student, I felt that a Shopee internship was one of the best options to gain a lot of work experience by being involved in their many campaigns with varying themes and objectives. After all, the e-commerce industry has marketing campaigns almost every month, including the iconic double-digit day sales during the year-end period. The thought of having my work benefitting users from across the island was definitely an exciting one!
C: I was looking for an opportunity to be involved in the dynamic e-commerce industry, which I knew would provide me with a chance to work on many interesting projects and learning opportunities. The collaborative and vibrant culture also appealed to me, as I felt like it would allow me to work in an exciting environment with like-minded people that are open to trying new and creative things. One thing that really motivated me to apply to Shopee was the thought that through my work at Shopee, I could leave a positive impact on millions of users, through initiatives that contribute to helping the underserved across the region. For example, promoting financial inclusion through the extension of digital payment services across the region is an area that I find to be very meaningful.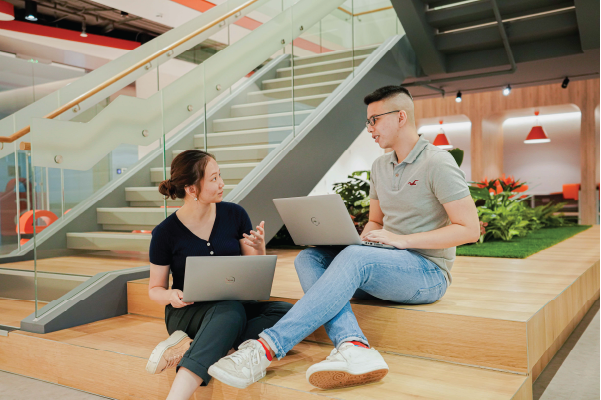 #2 Identify the department in which you want to make an impact with
J: For me, I wanted to be part of Shopee's exciting campaigns, so I applied for the Marketing team. One of the highlights of my Shopee internship was the promotional activation at Chinatown, as part of our Chinese New Year campaign this year. We wanted to reach out to an older demographic of consumers, and introduce ShopeePay and Shopee Supermarket to these users. While most of the plans were already in motion when I came on board, I was still able to contribute my thoughts and ideas, such as how the booth could look, and get involved in various parts of the campaign. 
I had never done anything like this scale before and am glad to see we have recorded high interest both online on Digital Chinatown and offline at Smith Street. Consumers engaged with interactive booths and vending machines stocked with CNY goodies and Shopee Supermarket deals, redeemed exclusive Shopee Shake red packets, and played Shopee Shake games for a chance to win exciting prizes.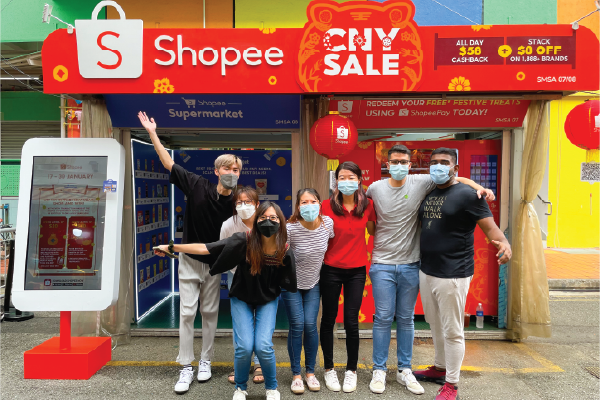 It was heartening to see how we were able to enable a seamless offline and online integration to form deeper connections with the customers, especially those who are often not as tech-savvy. There was definitely value in assisting and walking them through the different features of the Shopee platform. All in all, it was hard work but at the same time, it was a fun and unique experience that I'm sure I'll never forget! 
C: User satisfaction is very important to Shopee, as we want to do our best to deliver a good platform experience. A project I'm very proud to be part of is our Customer Service Agent Management Programme, which provides visibility on our customer agents by performance so that we know how to better help them. For instance, we work with groups to provide more training if needed, to understand unique user needs in our markets, and to improve their service. It was fascinating to see the level of care and dedication we aim to provide for our users.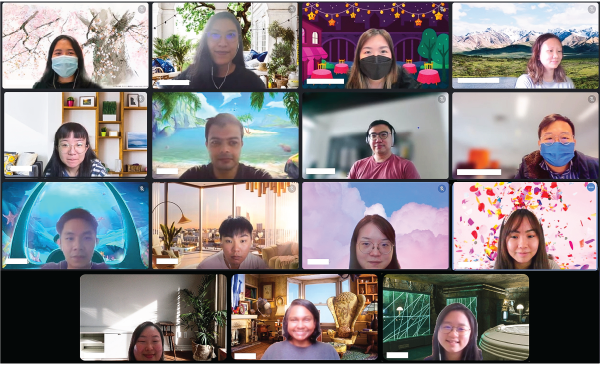 Like any role involving data, there were lots of numbers and spreadsheets to work with. I was happy to have found a way to automate several manual tasks through code, which helped to reduce the lead time for data analysis. We were able to analyse more data in a shorter amount of time, to successfully generate the correct output every time. 
Another highlight of my Shopee internship would be my presentation to the team on the proposal for the new and improved Agent Management Programme. During this session, I participated in discussions with my team members by clarifying the studies we conducted, and how they can support our solutions. It was a fruitful one as we were able to generate more ideas to provide even better customer support for our users. I'm thankful for the opportunity to take real ownership of a key project, and be able to contribute to drive the programme forward.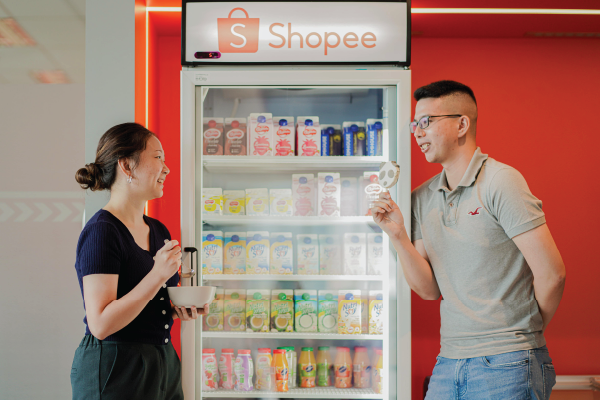 #3 Be open to new experiences and feedback
J: The Smith Street Offline Booth campaign I was involved in ran for two weeks, and our team took turns helping Shopee users to activate their ShopeePay or make their first purchase on Shopee Supermarket. I definitely felt a sense of accomplishment after helping each user, but one particular interaction stands out in my mind.
I remember helping this particular gentleman with his first transaction on Shopee Supermarket at our booth, and he seemed quite satisfied with the order as he received some freebies and Shopee Coins cashback as part of our promotional efforts. A few days later, I saw him around the booth again but I did not recognise him at first. He came up to me and said, "Do you remember me? You helped me with my Shopee Supermarket order." I then remembered how I walked him through the transaction and asked how his experience was. He said "Superb! The order came already. Will definitely order again." Even though it was just one user, knowing that he had such a good experience at the booth made me feel proud of what we had achieved.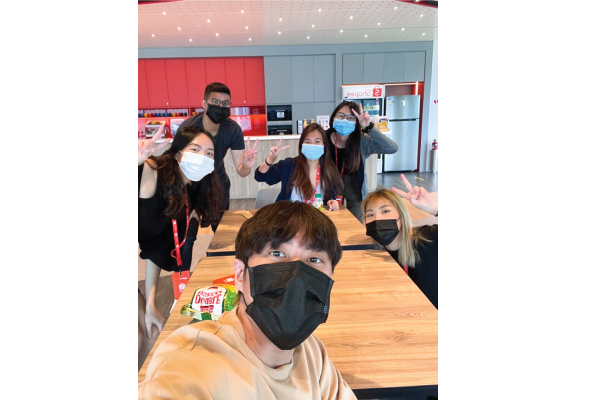 C: My team has been a great support to me, giving me feedback and guidance to improve my projects and skills. Of course, besides working alongside them, we have lots of fun together too. For example, we attended a hot yoga class together a few weeks ago, and accidentally attended an intermediate class way above our skill level! Needless to say, we ended up sweating way too much, but it was a really enjoyable experience. We also played table tennis together during one of our lunch breaks.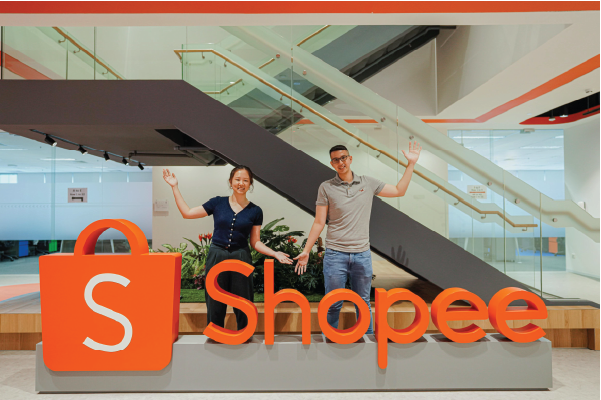 What tips would you give to fellow interns who hope to have a fulfilling experience, and leave a lasting impression?
J: As an intern, do not be afraid to make your voice heard and try to suggest ideas or give your take on issues. It is important to learn as much as possible, so do not be afraid of challenging yourself in your role. 
While you might be focused on accumulating professional experience, remember to really enjoy your internship. I remember my team and I were packing goodie bags to give out as freebies and our storeroom looked more like a supermarket! It was a sight I'll never forget. They have also fallen victim to my enabling nature as I pass them more and more snacks from our pantry, despite them wanting to keep fit for their weddings and personal resolutions! ?
C: An advice from my manager was that it is important to take a lot of notes, especially when you're starting out in the internship. While I might be overwhelmed with new information at times, I've found that taking notes allows me to revise what I've learned and keep track of what to do next.
I believe that it is also important to ask questions, and to reach out to your team for their opinions as you get to benefit from their experience. It's also good to take note of the way they think and how they structure their projects or presentations, so that you can apply them to your work and polish your skills even more. ?
---
Inspired by Janeil and Crystal's stories? Check out Shopee internship opportunities like theirs here.
Watch this video as Shopee interns from different teams share key insights from their learning experiences during their journey with us.

Photos were taken in compliance with local Covid-19 safety measures or before the Covid-19 pandemic.
Read more from the Life at Shopee Blog