How Team Shopee Prepares for Our Big Campaigns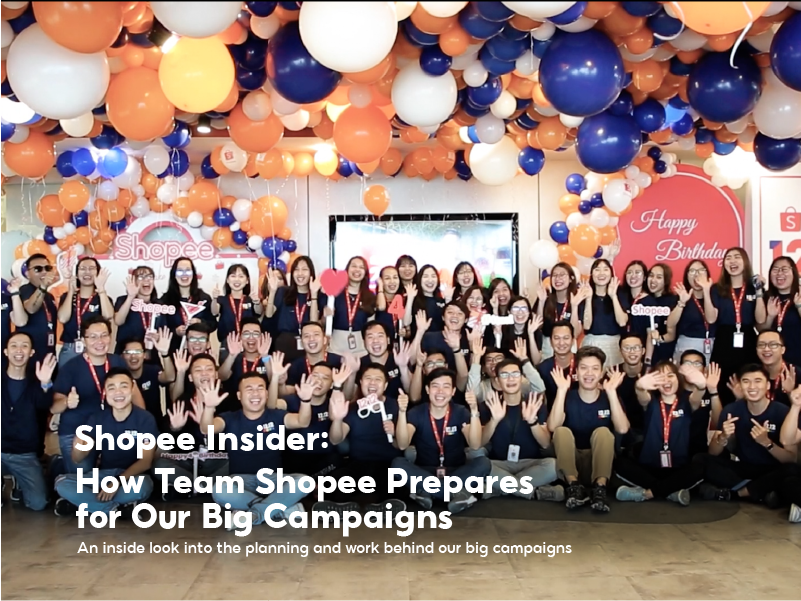 Have you ever wondered how Shopee prepares for our big campaigns? Read on to find out how our various teams contribute in different ways in making big campaigns, such as 11.11 Big Sale, the most anticipated shopping festival in the region!
---
"We constantly bring onboard new-to-Shopee brands to ensure that our buyers are able to find all sorts of exciting brands and products at the tip of their fingers with Shopee!"- Jade, Business Development Team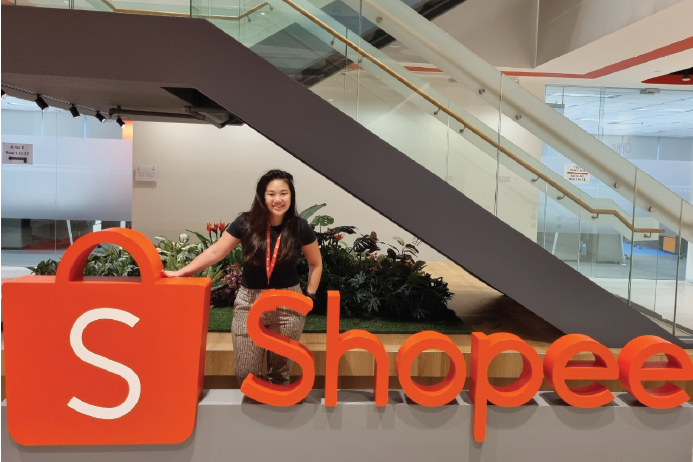 Hi! I am Jade from the Business Development (Acquisition) team at Shopee. My team takes care of brand acquisition efforts by bringing onboard all kinds of sellers (from international brands to heartland retailers) onto the platform to better serve our Shopee buyers and help sellers expand their sales channels.
Just like Shopee users who hunt for good deals on Shopee, my team actively seek out and bring onboard brands that are new to Shopee. Throughout the year, we are constantly bringing onboard new-to-Shopee brands to ensure that we would be able to offer Shopee customers a seamless shopping experience during Shopee big campaigns, such as the 11.11 Big Sale. Our goal is to ensure that Shopee buyers are able to find all sorts of exciting brands and products at the tip of their fingers with Shopee! 
My most satisfying moment during the preparation of the 11.11 Big Sale was when I managed to bring big brands onboard Shopee Mall for the Shopee big campaign season, after being in talks with them for the past year. It was especially special for me because this success was the product of close collaboration with the numerous teams within Shopee, as well as our relentless pursuit to serve our buyers and sellers better. 
I would like to take this opportunity to thank Shopee's brand partners and sellers for their trust in our platform and my colleagues for working tirelessly to ensure that this 11.11 Big Sale is a success!
"The team is always as fast as the weakest link in the team. It is important that everybody work hard together to achieve a common goal"
– Chee Wee, SG Marketing Team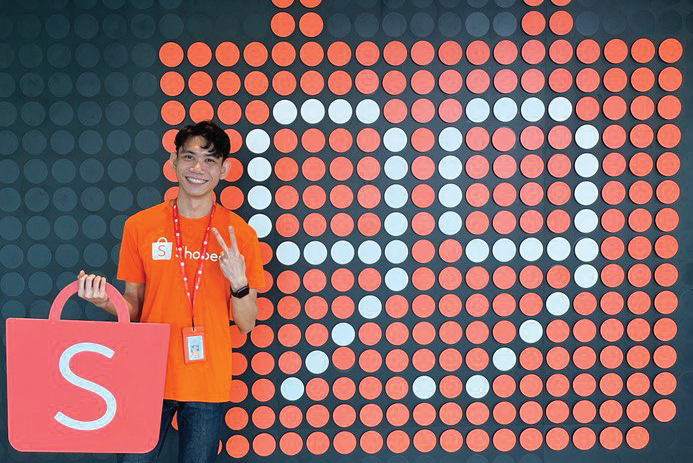 Hi, I'm Chee Wee from SG Marketing (Big Campaigns) Team at Shopee. 
Within my team, I oversee the end-to-end management of big campaigns (i.e. 4.4, 9.9, 12.12). 
I have to plan the campaign calendar, including the timing of deals and vouchers within our campaign days to surprise our users. I also get to determine promotions that deliver the most value for our users, such as flash deals, deep discounts and big brand discounts so that users are able to enjoy the lowest prices possible. Campaign planning requires a lot of a lot of coordination with many different key stakeholders across teams and even with senior management.
As part of the execution for the campaign, my team is constantly thinking and exploring different means to attract and surprise users during actual campaign days. For example, introducing additional deals or last minute vouchers to incentivise users and drive higher sales conversions. 
For me, the most satisfying part of Shopee big campaigns like 11.11 is when we monitor performance from campaign launch day and see that we have hit our targets by the end of the campaign! It brings about immense gratification, because meeting the targets were the results of months of planning coming to fruition.
Shopee big campaigns like 11.11 may be busy, but having great colleagues and team mates to work together collectively to ensure that different parts of the campaign come together was super satisfying. I would like to thank everyone for coming together to do their best during this busy period! Really enjoyed working with a bunch of capable, fun and amazing people within Shopee!
"My team explores unique ways to achieve business objectives through gamification, from conceptualising new games to executing them and making it the best use for our Shopee users." – Carolyn, Games Marketing Team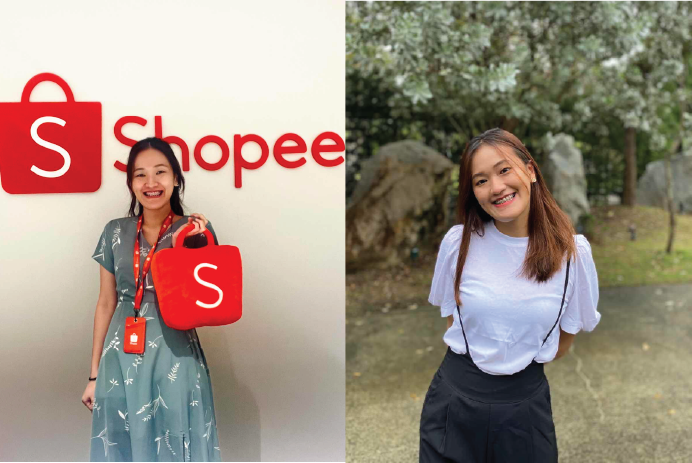 Hi everyone, I am Carolyn. I am currently the team lead of SG Marketing (Games) Team. There is a common misconception that my team develops and codes the games. Instead of coding the games, my team is mainly in charge of marketing the games developed by our developers. We work very closely with other teams to co-brand our games with brands and external campaigns to add value to Shopee. Our role is also to ensure that all initiatives on the platform are easy to play and memorable for our users. 
For every double digit campaign (i.e. 9.9, 11.11), our teams will conceptualise new gamified events, new prizes to reward Shopee users and new designs to engage current users on Shopee. For example, in our efforts to drive traffic for sellers on Shopee, we feature multiple key sellers daily across 7 evergreen Shopee Games to help sellers gain more visibility and drive user traffic to their stores. Additionally, we have curated a wide selection of attractive prizes to give away to our Shopee users during 11.11 by just playing our games. Lastly, as 11.11 falls in the season of autumn, we placed a lot of thought into our games' design, for example designing our games around the concept of autumn with orangey brown falling leaves and pumpkins.  
At the end of the day, my team's priority is to focus on user engagement with the aim to engage new and current users on the app. Therefore, it is especially satisfying when our efforts lead to higher engagement rates on the app. On top of that, it is also very heartening to see how close the team has grown through working closely together across all the big campaigns. 
To my team: Because of all your hard work, I'm confident that our engagement initiatives will be successful in engaging and retaining our users! I am thankful to be a part of the team and contributing to the small successes achieved along the way. 
"The secret ingredient to having a successful Shopee big campaign is to have empathy for our users." – Ilyas, Engineering Team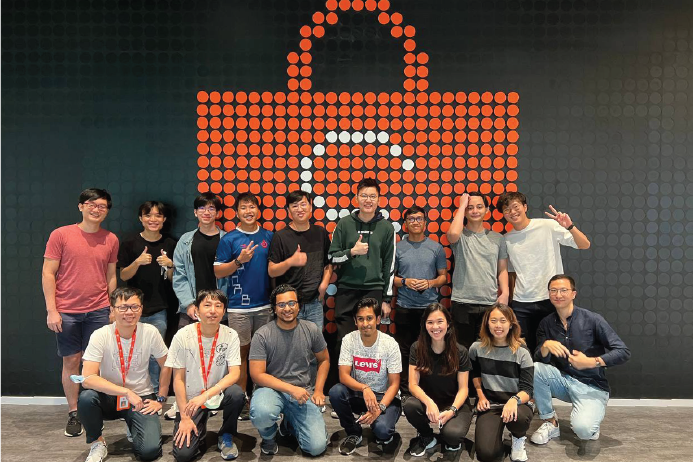 Hi. I'm Ilyas, a software engineer under the Mobile Frontend Platform Team. My team is made up of developers who build tools to reduce operational friction, which will enable other developers to focus on what matters most — building excellent user interfaces like your cart, checkout or product listing pages.
To me, the secret ingredient to having a successful campaign is to have empathy for our users. This means we should position ourselves in their shoes and have the ability to identify possible pain points that may impact parts of the user experience. From there, we are able to act by coming up with new features to tackle those areas.
Therefore, my team, in collaboration with the AppOps team, designed and built an automated release process. It not only helps roll out new features quickly just before a campaign but also deploys solutions swiftly during a campaign. Our application monitoring system will pick up errors encountered in the app and we will be instantly notified. Thereafter, a developer will immediately investigate the error and prepare a fix. Once ready, the fix will go through our automated deployment system before ultimately reaching end users' devices. The entire process is seamless and quick so as to minimise impact on our end users.
The most satisfactory moment for me is when I am able to see the impact that our work is having on the entire Frontend Mobile Team. The past year's work spent building this system has helped bring human intervention to a minimum and ensure that users' experience on the app is optimised and is as seamless as possible.
11.11 is my youngest sibling's birthday and this makes it a very special occasion. I can't wait to pamper my sibling with gifts, especially with the numerous vouchers and discounts, and not forgetting to treat myself as well. Keep up the good work everyone and let's carry this momentum to the next campaign!
"A dedicated team that constantly innovates and improves our operations makes a successful Shopee big campaign."
– Salleh, Operations Team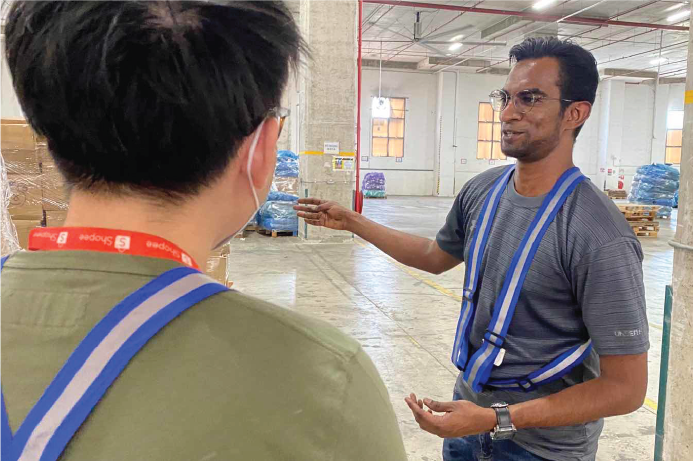 Hi, I am Salleh, the Hub Supervisor in the Operations Team. My team looks at the movement of parcels from the point they enter our warehouse up to the point where they leave our warehouse. I also have to plan for the parcels to be allocated to our sorters. On a daily basis, I will monitor the performance of our employees and manage the haulage of parcels from our Sorting Hub to the various Delivery Hubs islandwide. 
The main order of business when it comes to gearing up for the Shopee big campaigns is to ensure that we have sufficient manpower to manage the inflow and processing of parcels. Hence, we will have to work with our external manpower agencies and pre-empt them on the expected volume during the Shopee campaign period so that they will be able to supply us with ample manpower to ensure smooth campaign operations. 
Not only that, we ensure that all our staff are well-trained to cope and manage any issues which may lead to frustrations on the job, especially with high volume on such campaign days. Hence, we conduct refresher training regularly on the operational processes to test their knowledge and increase their proficiency and knowledge on the job. As we are in the business of customer fulfilment, we always want to ensure that parcels get processed and delivered to our buyers at the right time. A happy buyer will likely to be a repeat customer.
One of the greatest motivations for us during Shopee big campaigns is witnessing the high volume of parcels coming into our warehouse. While we acknowledge that it's a challenge but it gives a huge sense of satisfaction knowing at the end of the campaign period, we are able to fulfil our customers' orders effectively. To do so, we depend a lot on our Sorting Machine! It has been with us now for more than a year and has had many improvements made to it, allowing it to process high volumes of parcels per hour. With this, I am confident that we are able to cope with the volume which will be coming in this 11.11 Big Sale. 
Without a dedicated team and a self-driven workforce, tackling the surge in delivery demand during 11.11 Big Sale wouldn't be an easy feat. Without them, we will not be able to process parcels and have them ready for deliveries to our buyers. I would say Kudos to them for a job well done, for their utmost dedication and unwavering determination to tide the storm together as a team and to overcome the challenges. Without everyone's support coming together and working as a team, our success will not be possible. Let's continue to work together as a team towards a much greater success together.
---
*Photos were taken in compliance with local Covid-19 safety measures or before the Covid-19 pandemic.
Read more from the Life at Shopee Blog