How Do Shopee Product Managers and Engineers Create Magic for Our Users?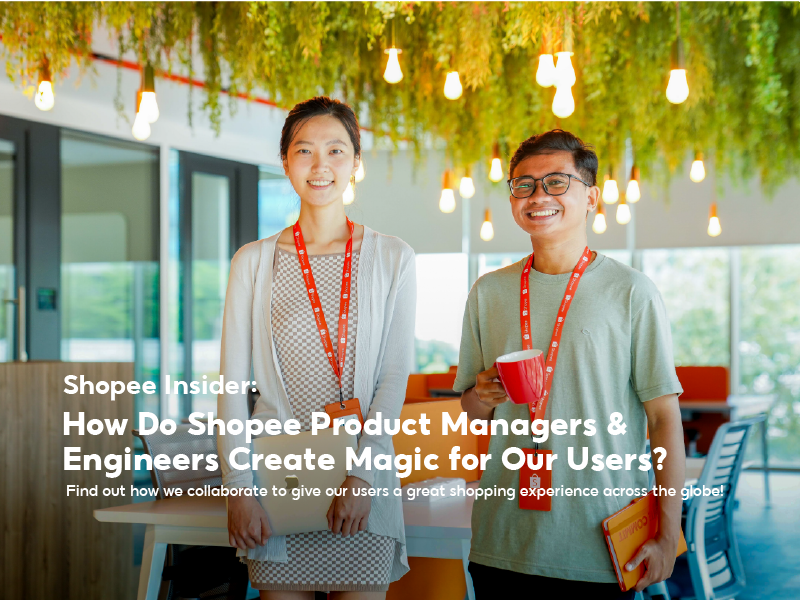 Have you ever wondered what exactly Engineers and Product Managers do in the world of e-commerce at Shopee? Find out how our Product Manager Qiaoyu and our Software Engineer Achir collaborate dynamically in their day-to-day work as part of the Shopee Advertisement team. They'll also share how they work together for our signature campaigns, to provide our users with a great shopping experience!
---
Hey there! Could you tell us a bit about yourself, and your role here at Shopee?
Achir (A): Hello guys, I'm Achir, a software engineer on the Advertisement team at Shopee. My role is pretty interesting. When our users view products on Shopee, for example, on the 'Daily Discover' section or the 'You may also like' section, they may sometimes see items marked as an 'Ad'. What Ad engineers like myself do is handle the huge machine that selects the ads to show a user. There's a lot of business logic related to it, such as user behaviour or shopping preferences that the machine calculates before an ad is displayed, to ensure our users are getting useful recommendations.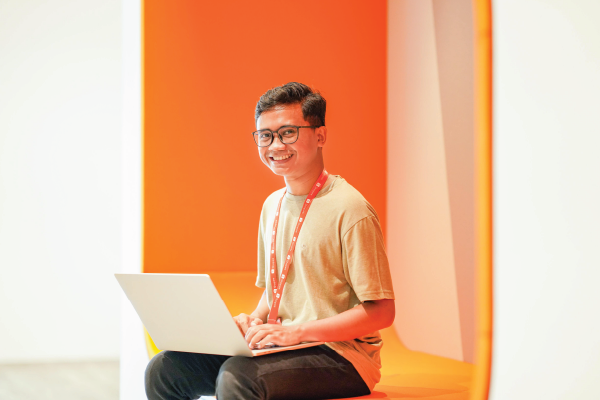 Qiaoyu (Q): Hey, I'm Qiaoyu, a Product Manager on the Advertisement team at Shopee. In my role, I identify improvement opportunities for our Shopee ads and convert them into app features for our buyers and sellers. For example, we noticed that our sellers desired a simple interface that does not need many settings to begin their advertising journey with us. Hence, we came up with a "simple mode", where sellers can opt-in to advertise their products with just a click of a button! All other settings usually found on 'manual mode' would be automatically handled by our platform.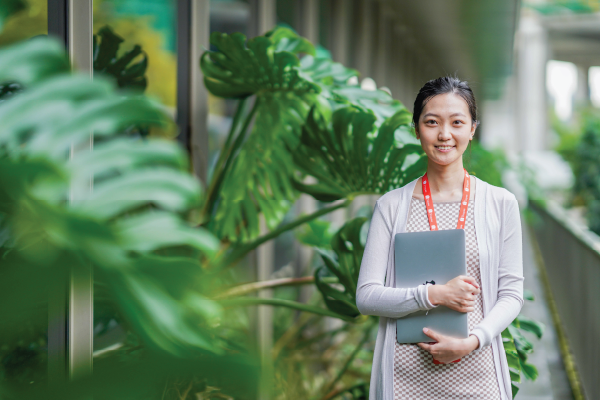 Tell us about what a Shopee Product Manager and Engineer does, and how both of you work together in your roles?
A: At Shopee, Product Managers and Engineers collaborate extensively to deliver a great app experience for our users. To put it simply, a Product Manager's area of interest lies in how an app feature impacts the user, while Engineers work on how to best develop that app feature. 
Product Managers usually start the process by gaining information from Shopee users. This could be insights on whether the user enjoys our app, their pain points, whether they can easily find what they are looking for and so on. An effective way to obtain these insights is by analysing data, such as how often a user clicks what they are shown, and how often that click leads to a purchase. Sometimes, they even consult users directly for this! We have different Product Management teams looking at different facets of the Shopee app, from ads, to payments and vouchers.
Q: After a Product Manager has gathered sufficient information, they will then consult Engineers about what can be done. This may lead to improving a feature, or creating a new one from scratch. With their technical expertise, Shopee Software Engineers like Achir will then advise Product Managers on what is possible within the app system and interface, and what potential challenges there may be. Together, they will collaborate and work out the best way to implement the project, and details like timelines and test phases.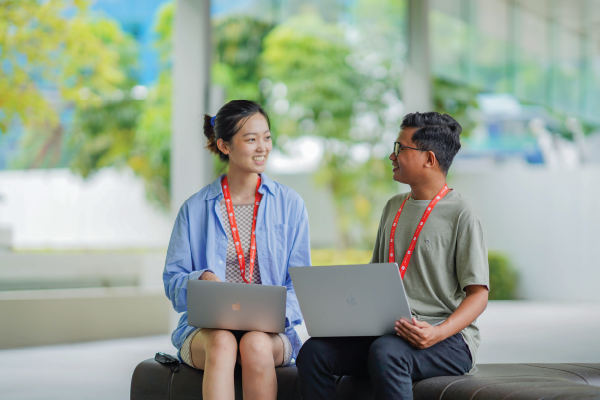 That's pretty cool. Besides your day-to-day work, how do Shopee Product Managers and Engineers collaborate to make big campaigns a success?
Q: Product Managers recognise the importance of Shopee campaigns for sellers due to the high user traffic. In order to support our sellers to better utilise this high traffic volume, we came up with a feature called "campaign surge" which helps sellers increase their return on investment and boost their sales at the same time. To do so, we use big data and machine learning to help sellers dynamically adjust their bid prices by optimising the ranking algorithm and bidding strategy. This is just one example of how product managers invent features to make each Shopee campaign better than the last.
To make sure our sellers and buyers have a smooth campaign experience, our engineers would stand by to make sure that the system is stable.
A: That's right! Shopee Software Engineers like myself would stand by during the campaign, and observe metrics to make sure everything is running well. 
Even before the campaign, we would make sure our platforms and machines are ready for the high traffic that would come through stress testing.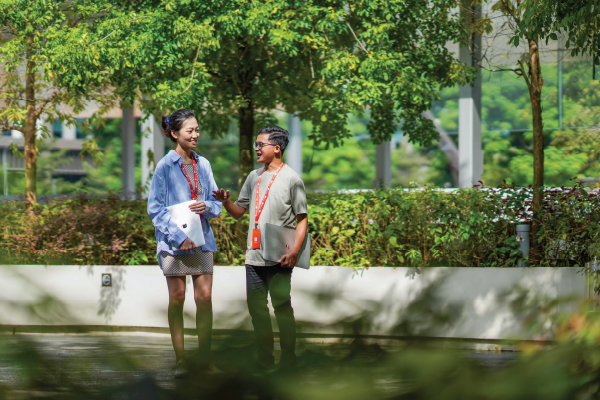 Tell us about what the culture of the Ads team is like!
A: Something that others might not know is that my team members are pretty amazing. Each member has very broad knowledge and lots of experience. I was especially intrigued by my team members who are in charge of machine learning. Their work involves training a machine to make accurate and insightful predictions based on user behaviour and shopping preferences. This is why I feel that from each discussion, it is very likely that you'll discover new things that you never knew before! It makes me feel grateful to be able to learn so many things from them. 
Q: I'm thankful for the culture of my team too. We organise a lot of team events such as gift exchanges, team bonding at Universal Studios Singapore, and team dinners to allow members to get to know each other outside of work. A lot of team members have also become good friends and hang out even during the weekends!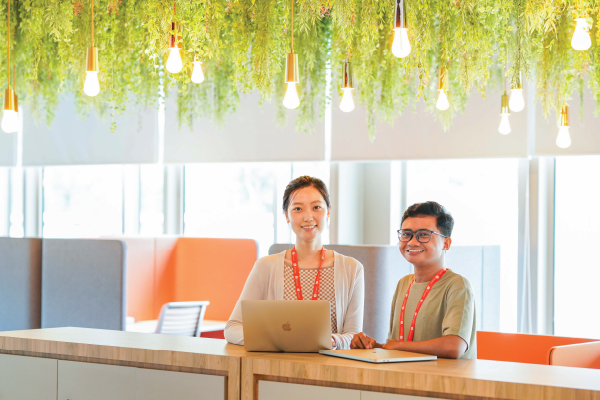 ---
We're on the lookout for aspiring Product Managers and Engineers to join us at Shopee and make history. Check out our open roles here.
Check out this video below to see how tech teams across business functions work on exciting projects that mark a fulfilling career journey with Shopee.
Photos were taken in compliance with local COVID-19 safety measures or before the COVID-19 pandemic.
Read more from the Life at Shopee Blog