5 Ways We're Using E-commerce to Serve Our Communities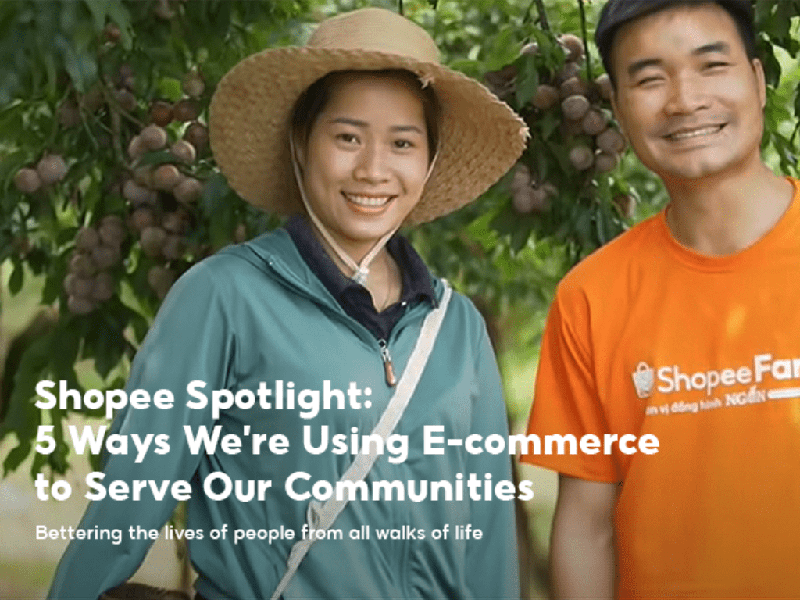 Since day one, we've believed in harnessing the power of e-commerce to bring value to our users and communities. We've seen the outstanding potential of technology to empower buyers and sellers, create connections, and uplift those who need it most. Afterall, our mission at Shopee is to Serve the Underserved.
Read on to discover some of the many ways we're using e-commerce to serve our local communities — such as introducing intelligent chatbots that translate local slang for easy and accurate communication, forming partnerships with local organisations to pay it forward, and more. 
---
1) Delivering Necessities to Local Communities 
Unable to head out to a retail store to purchase what you need? E-commerce gives us the opportunity to buy almost anything, anytime, anywhere. 
In Vietnam and Thailand, with our users restricted to their own homes due to Covid-19 precautionary measures, we've launched various #ShopeeFromHome campaigns to provide convenient access to buy necessities from home. Whether our users live in the city or a rural village, they'll be able to receive their orders by using the Shopee App. Our vaccinated delivery riders are dedicated to delivering hundreds of thousands of orders every day, right to the doorstep of our users. 
To also provide our users with a greater range of products, we joined our forces with partners and brands to bring them special promotions on consumer products such as food and personal care, and offered free shipping vouchers daily. The safe and positive experience of getting their daily essentials on Shopee has helped us to build trust with our local communities by empowering them with greater value and choices.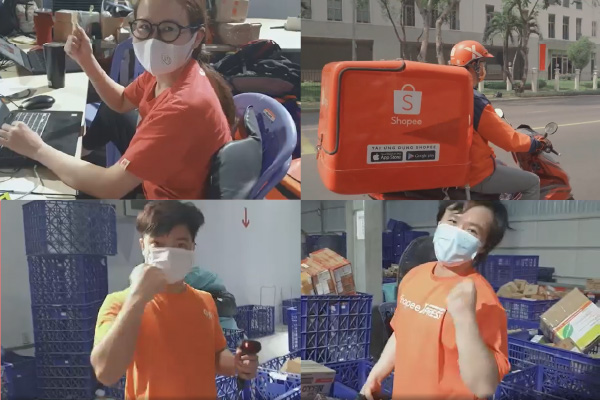 2) Now Everyone can become an Entrepreneur 
We empower our sellers by making it as easy as possible for them to go digital, expand their reach, and engage with more customers. As such, we're always thinking of ways to better support our sellers and grow their businesses. One way we do this is through our Shopee Celebrates Local campaign, where 9 in 10 shoppers bought something from their local sellers for Shopee's 12.12 Birthday Sale this year.
Another way we champion the Shopee mission is by empowering our sellers through upskilling programmes — like the Shopee Export Solo MSME Campus in Indonesia. Our seller, Najieb, didn't let his hearing disability get in the way of starting an e-commerce business independently. By taking part in special classes for the hearing impaired, he received guidance and support to grow his welding business. Najieb also learnt useful strategies to optimise deliveries, and created new and innovative products that catered to his consumers' preferences. From this experience, he now feels better equipped to meet the needs of his growing customer base, and hopes to grow his team by hiring more people from his community.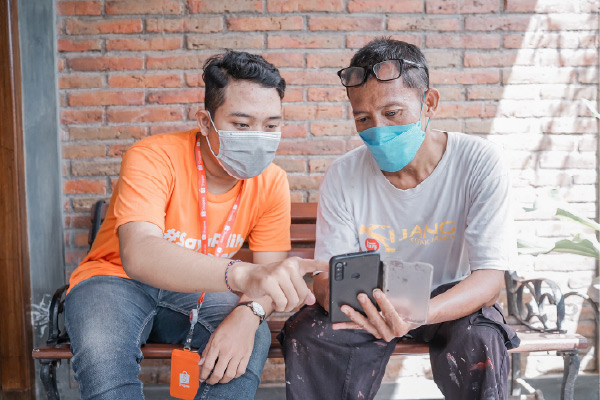 In Malaysia, we supported micro-traders affected by the pandemic by providing them with pushcarts, and onboarding them onto ShopeePay to reach out to more customers. Our hope is to ensure that small businesses can benefit from the digital economy too, creating a diverse e-commerce marketplace for all to enjoy.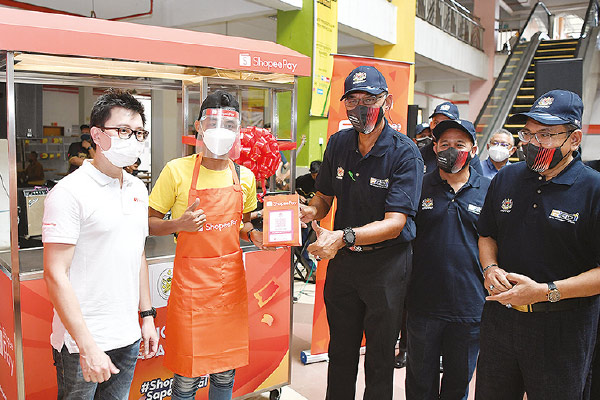 3) Chatbots that Connect Anyone, Anywhere
Connecting communities requires efficient communication and mutual understanding. We have thus tailored our platform to enable users to communicate smoothly with each other across the language barrier. Our in-built translation chatbots support 8 language pairs in the markets where we have launched on our platform, including languages such as Vietnamese, Portuguese, Spanish and Indonesian. Our engineers have also developed our chatbots to understand and translate commonly used terms, even when they are used in their local slang, like 'Got ready stock or not?' or 'Item available?'. Everyone can now communicate in the way they are most comfortable with, without worrying that their message wouldn't get across.
For cross-border sellers like Zhang, chatting with prospective buyers is one of the few channels to understand her customers and provide good service. She wants to make sure that every time she replies to a buyer, she's giving them the service they desire. Whether it's a Singaporean buyer typing in English, or a customer from Thailand asking questions in Thai, Zhang is able to have her conversations translated into Mandarin Chinese in an instant without having to rely on language specialists or external platforms. This way, Shopee sellers and buyers are connected to each other regardless of their languages in a virtual heartbeat.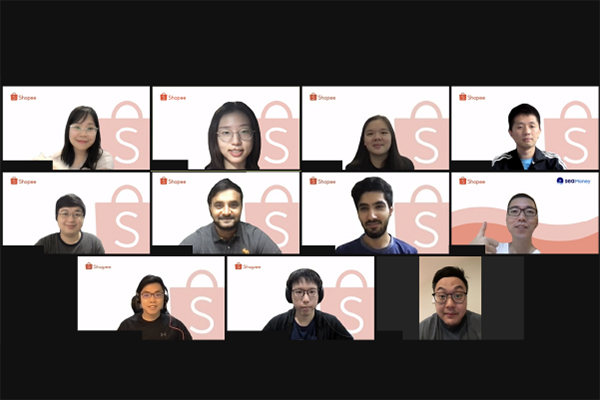 4) Partnerships to Support and Grow Local Brands
To further our mission and deliver a positive impact on the local communities we work with, Shopee partners with local governments and organisations, to bring the power of e-commerce and tech even closer to our users.
In Taiwan, small local businesses in the Wanhua province faced a large dip in sales due to the Covid-19 pandemic. We collaborated with Impact Hub Taipei with the 'Wanhua Good Way' gift box initiative, which contained a curated selection of local delights from eight speciality stores in the province. This gift box was sold on our platform at a promotional price, with free shipping vouchers to support these small businesses. A 15% Shopee discount voucher was further included to boost sales for the stores!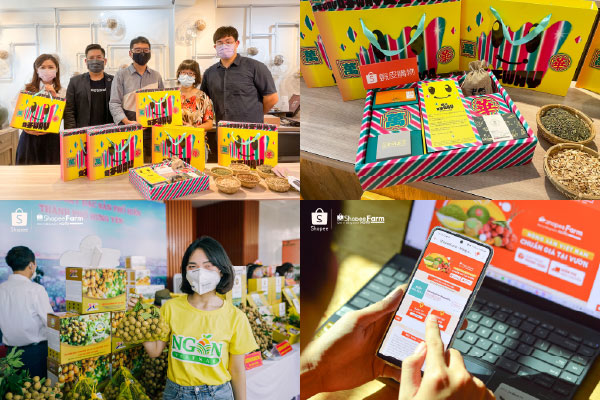 Over in Vietnam, local farmers were heavily impacted by the pandemic, as wet markets stopped operating due to tightened restrictions. We, therefore, launched the Shopee Farm project, in collaboration with the national government and local authorities, to offer the benefits of e-commerce to all. Farmers were able to connect with consumers in a new way, by making fresh agricultural produce, such as lychees, plums, and grapefruits, available on the Shopee platform. Over 150 tonnes of fruits were delivered directly from farms to home, in our efforts to support local farmers through technology.
5) Helping to Better the Lives of Local Communities 
Shopee believes in being 'hyperlocal' —  adopting a local approach for each of our markets by tailoring our app design, product assortment and various other features, according to local needs. Besides using technology, we seek to understand the needs of our wider communities and play an active role through various on-the-ground community initiatives.
An initiative that we're especially thankful to be a part of this year is the Bali Clean Water project. In the mountainous regions of Bali, steep conditions and uneven soil have made it difficult for villages to gain access to clean drinking water, which had to be purchased at high prices. By donating water pumps to the villages of Rendang, Penglumbaran, Wanagiri, Tampaksiring, and Tembeling, residents no longer needed to pass through the steep terrain to collect clean water. We hope to continue our efforts to further our mission of Serving the Underserved at Shopee, pay forward the support we have received, and truly make the impact of e-commerce for everyone.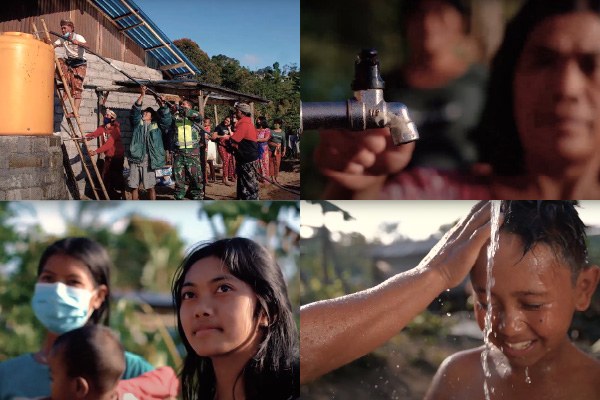 ---
Our mission at Shopee is to Serve the Underserved through the impact of e-commerce. Make a difference and embark on a career with us here.
Did you know? Shopee started out in 2015 as an app to serve e-commerce sellers better. Watch this video to find out how we've grown from our humble beginnings.

Photos were taken in compliance with local COVID-19 safety measures or before the COVID-19 pandemic.
Read more from the Life at Shopee Blog