Meet the Engineers Behind Shopee Vouchers and Sales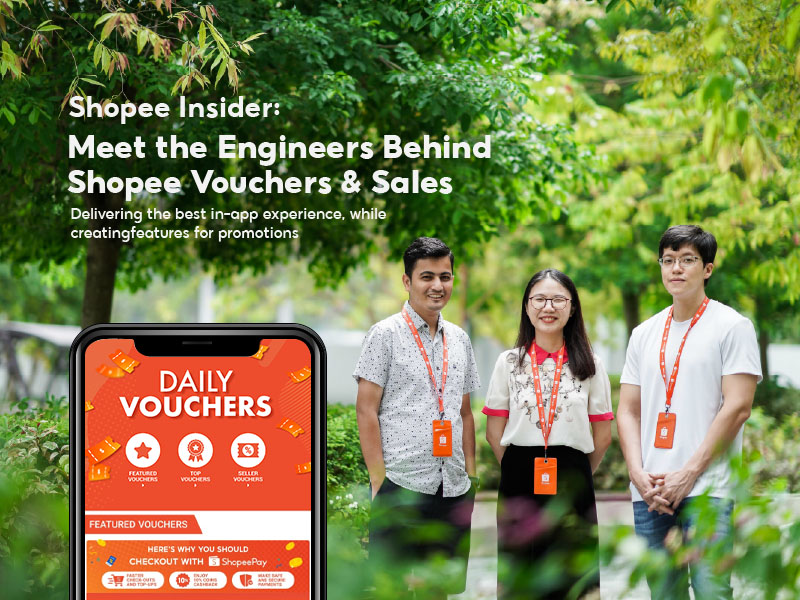 Familiar with Shopee vouchers, flash sales, and deals? Say "Hello!" to the Promotion team engineers behind it all!
Read on to hear about what Mukesh, Shufen, and Duong Minh do to give our users an enjoyable shopping experience and the interesting projects they've worked on. P.S. At the end of the article, we'll be sharing exclusive tips on how you can make the most out of your Shopee vouchers and sales!
---
Tell us about yourself, and your go-to purchases on Shopee! 
Mukesh (M): Hi I'm Mukesh, and I'm an engineer in the Shopee Voucher sub-team, under the Promotion Team. When my family and friends first heard about my job, they thought that they could ask me for Shopee vouchers and discounts. In reality, I lead the development of the voucher backend system, which enables our marketing team and sellers to create vouchers for buyers to claim.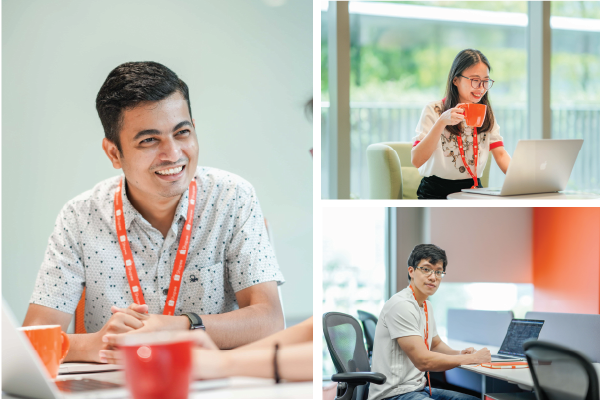 Duong Minh (DM): Hello I'm Duong Minh, and I'm an engineer in the Traffic sub-team of the Promotion team. I update the backend systems of the Shopee app landing pages featuring our different marketing campaigns like 9.9 and 11.11, adding exclusive deals, and personalising the app experiences for each user.
My go-to purchase on Shopee: I've purchased quite a few puzzles, legos and models on Shopee, as I enjoy building them.
Shufen (S): Hi, I'm Shufen and I'm an engineer in the Price sub-team of the Promotion team. When I mentioned I was in the Price team to my parents, they thought my job only involved adjusting product prices on Shopee. In reality, it's a lot more complex. For example, tax calculations between countries can be very different and have to be updated according to the latest policies to ensure our products have accurate taxes applied every time.
My go-to purchase on Shopee: I enjoy ordering snacks that aren't commonly found in Singapore from sellers abroad, like unique types of instant noodles!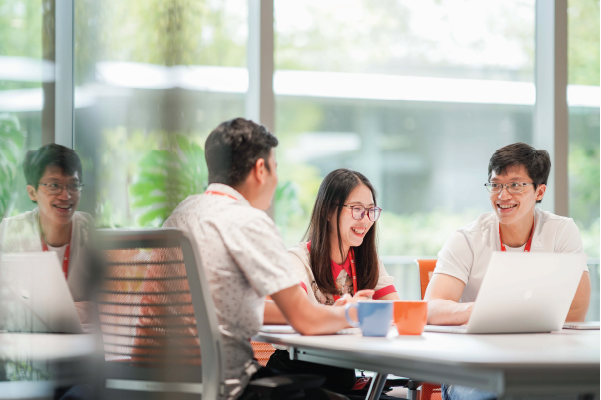 What do Promotion team engineers do?
M: To put it simply, our product managers make a request for certain app features. Our engineers will then discuss the feasibility of the feature, and prepare the tech design to implement it. Once this has been approved, our Promotion team engineers create the feature, and pass it along to the quality assurance team for testing to make sure it works well. Finally, we roll out the feature to a small set of users to monitor its performance, before deploying it to all our users. 
DM: Yes, to add on, it's not just about creating system features for promotions, vouchers or coins, but also how easy and intuitive it is for Shopee users to discover and apply them so they can enjoy the best experience. We also consider how a feature will evolve over time, to make sure there is a path for the current solution to hit future objectives, and make sure our system is compatible in the long-term.
S: Our team also ensures that Shopee promotions run smoothly, and handles issues in a timely manner. For example, we set up comprehensive monitoring, alerts, and created a bot to ensure our system is functioning well.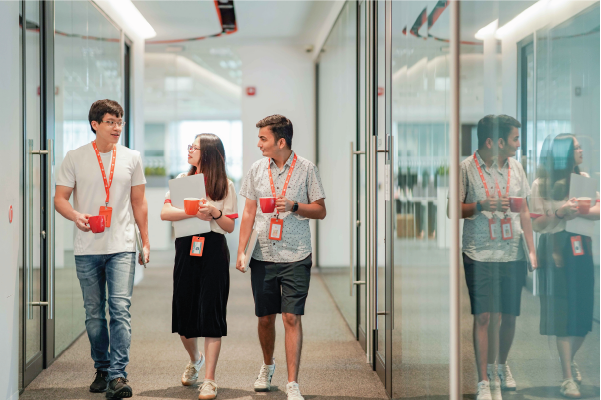 Tell us about what you enjoy in your role, or a cool project you worked on involving Shopee vouchers, app traffic and product prices.
M: I really like my team culture. We have team members from Singapore, Indonesia, Malaysia, Vietnam, and more! There's always something new or interesting to talk about when we get together. I also enjoy seeing the impact of my work, like when the improvements we've made to the voucher system are able to help our users to claim more vouchers, and remain robust during moments of high traffic like our big campaigns. I've had immense opportunities to learn and grow in my skills, which have been very fulfilling.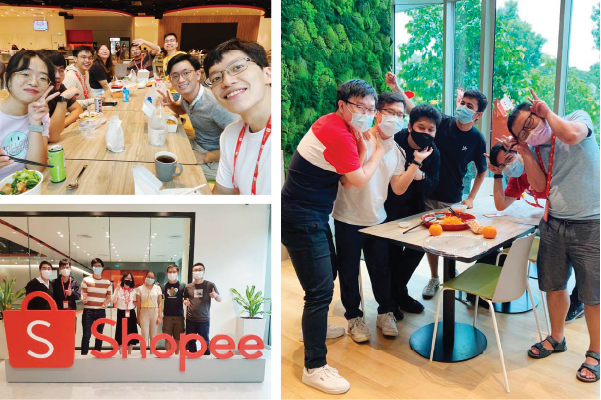 DM: Across the 4 years that I've been at Shopee, my journey as an engineer has been nothing short of eventful. I've witnessed the product and system grow through its various stages and serve more and more users. I was able to be a part of many pivotal decisions, and work on a variety of interesting projects.
For example, we have been working on an interactive 'drag and drop' page builder for us to create campaign pages on the Shopee app, and we are currently looking at extending this system to more pages with additional functionalities. Finally, my role as a team lead has been very rewarding, as I'm able to grow while empowering others as well.
S: I'm thankful for the strong feedback culture in my team. My mentor regularly checks in with me on my work, and asks me if I have any concerns or questions. He gives me advice and tailors tasks according to my goals. For example, when I felt that I was ready for more challenging work, he assigned me to projects that would help to develop my skills further.
Our team also has fun team traditions like having spicy hotpot together every Friday aside from our team building sessions. We recently enjoyed a virtual reality game experience together as well!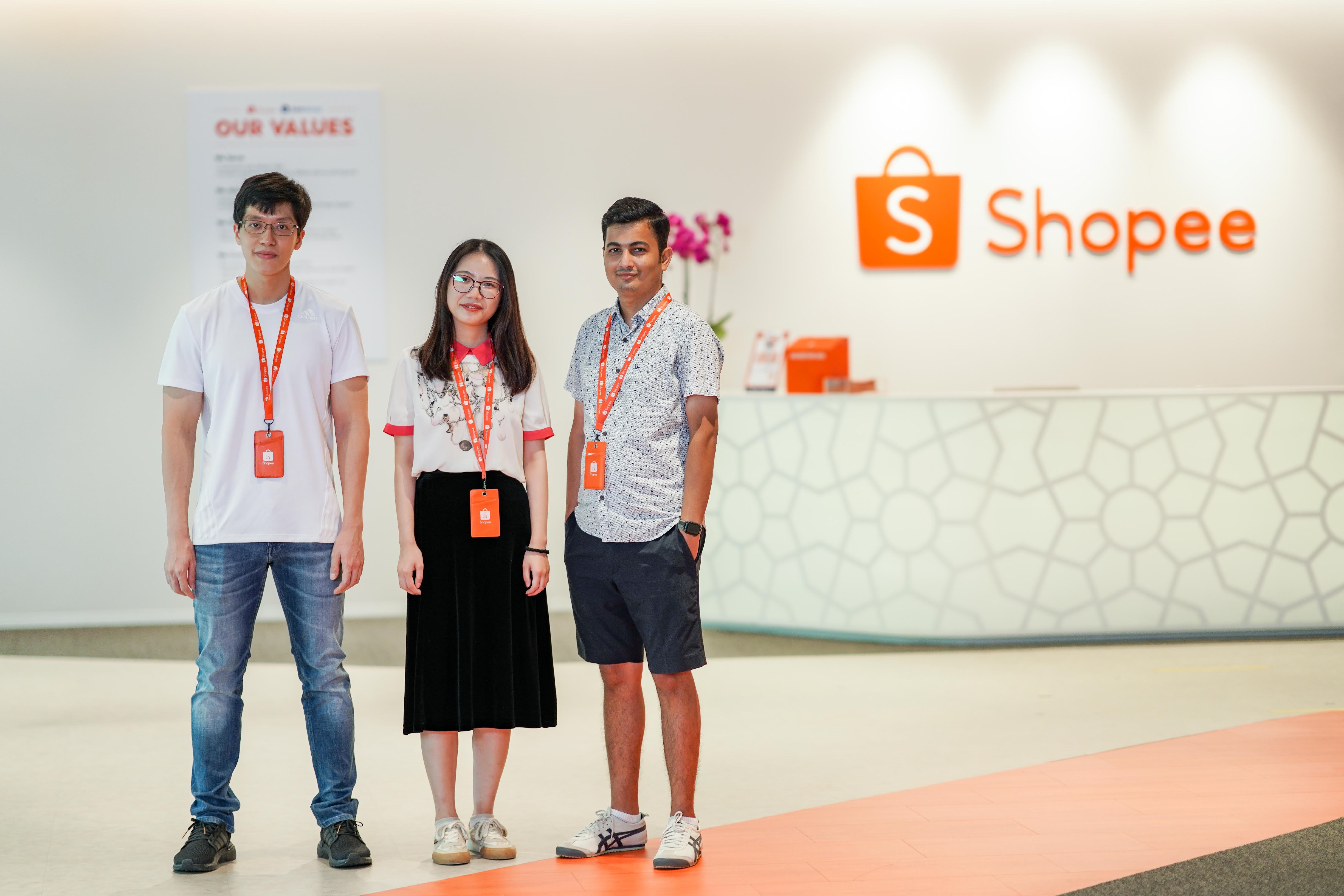 Do you have any hints or tips for users who wish to make the most out of Shopee vouchers and sales?
M: Claim as many Shopee vouchers as you can, as we will automatically apply the best-claimed voucher to your order. You can also stack both Seller and Shopee vouchers, so look out for both. 
DM: If you already have an item that you want to purchase in mind, spend some time collecting your favourite shop's Shopee vouchers, and pay attention to pre-campaign information on big discounts on the products that you're looking for. Make sure you never miss a sale by using the set reminder function on our campaign or flash sale pages.
S: Keep a lookout for Shopee advertisements on upcoming campaigns, and explore the app to familiarise yourself with all the promotions and games we have to collect even more discounts. Shopee usually has one campaign for every month, so we hope that you'll look forward to them!
---
Inspired by Mukesh, Shufen, and Duong Minh's stories? Check out engineering jobs like theirs here.
Watch this video to hear from our engineers at Shopee on how they build the best systems to serve our buyers and sellers better.

Photos were taken in compliance with local Covid-19 safety measures or before the Covid-19 pandemic.
Read more from the Life at Shopee Blog